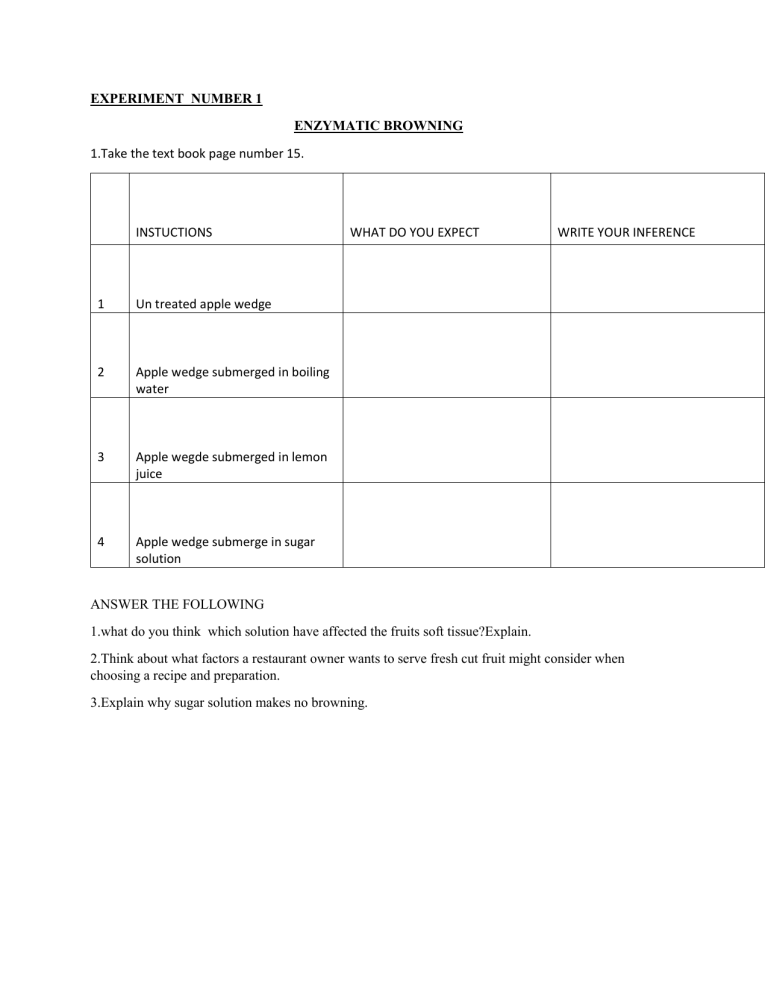 EXPERIMENT NUMBER 1
ENZYMATIC BROWNING
1.Take the text book page number 15.
INSTUCTIONS
1
Un treated apple wedge
2
Apple wedge submerged in boiling
water
3
Apple wegde submerged in lemon
juice
4
Apple wedge submerge in sugar
solution
WHAT DO YOU EXPECT
WRITE YOUR INFERENCE
ANSWER THE FOLLOWING
1.what do you think which solution have affected the fruits soft tissue?Explain.
2.Think about what factors a restaurant owner wants to serve fresh cut fruit might consider when
choosing a recipe and preparation.
3.Explain why sugar solution makes no browning.