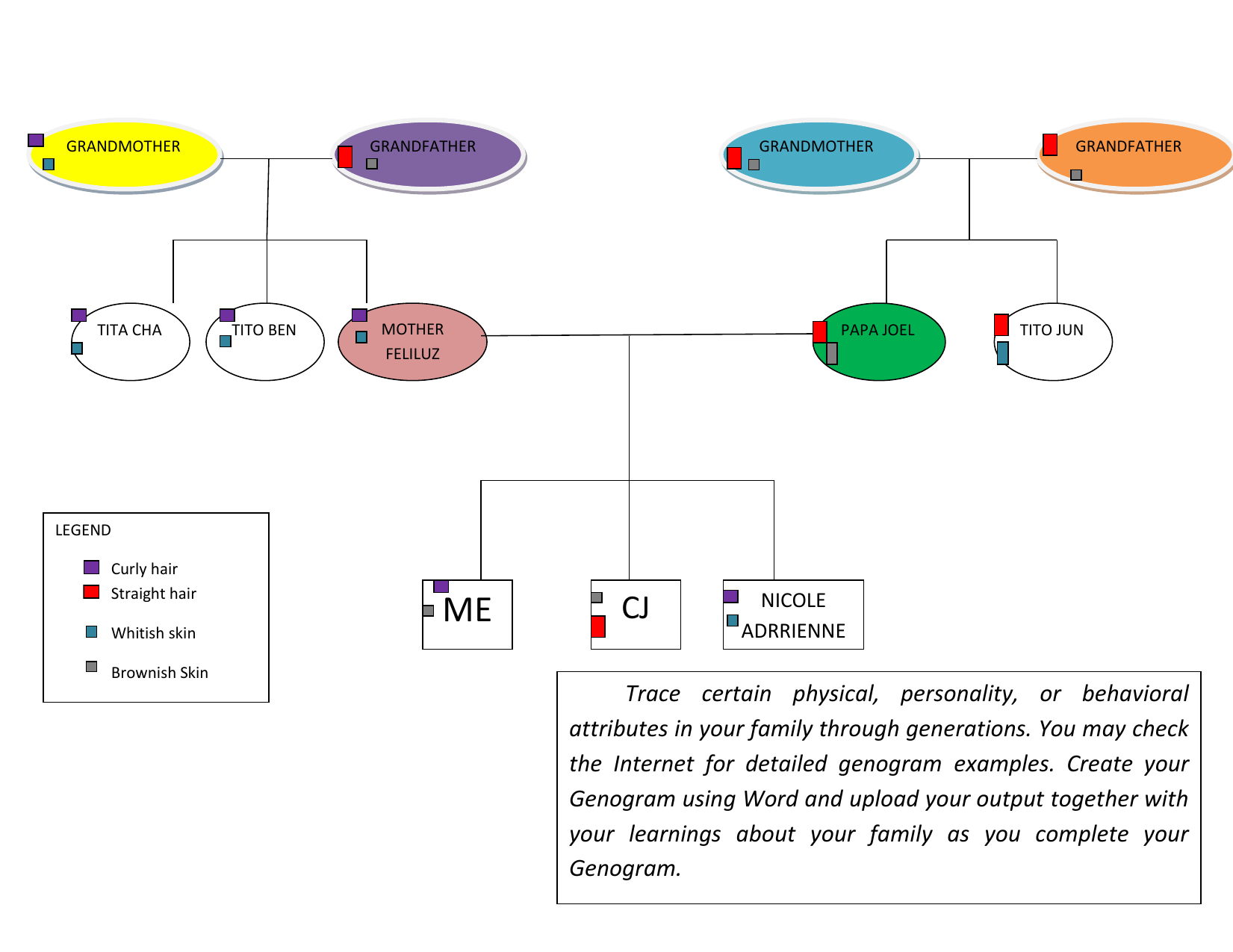 GRANDMOTHER
TITA CHA
GRANDFATHER
TITO BEN
GRANDMOTHER
MOTHER
FELILUZ
PAPA JOEL
GRANDFATHER
TITO JUN
LEGEND
Curly hair
Straight hair
Whitish skin
ME
CJ
NICOLE
ADRRIENNE
Brownish Skin
Trace certain physical, personality, or behavioral
attributes in your family through generations. You may check
the Internet for detailed genogram examples. Create your
Genogram using Word and upload your output together with
your learnings about your family as you complete your
Genogram.
The genogram I made indicates about the heredity in our family. In which, it
shows the similar traits as well as the different traits that are present in
each of us. These are the straightness and curliness of our skins and skin
color. In my genogram representation, it shows only 3 generations because I
did not know the grandparents of my grandparents.
When making the genogram, I realized that most of our family members have the
curly hair. Then about the skin color, only 25% has the brownish skin, while
the rest is 75%.
Genograms can be so important in tracing one's identity. This may also be
used to study how factors such as the environment or socio-economic status
influence personal or family development and functioning.