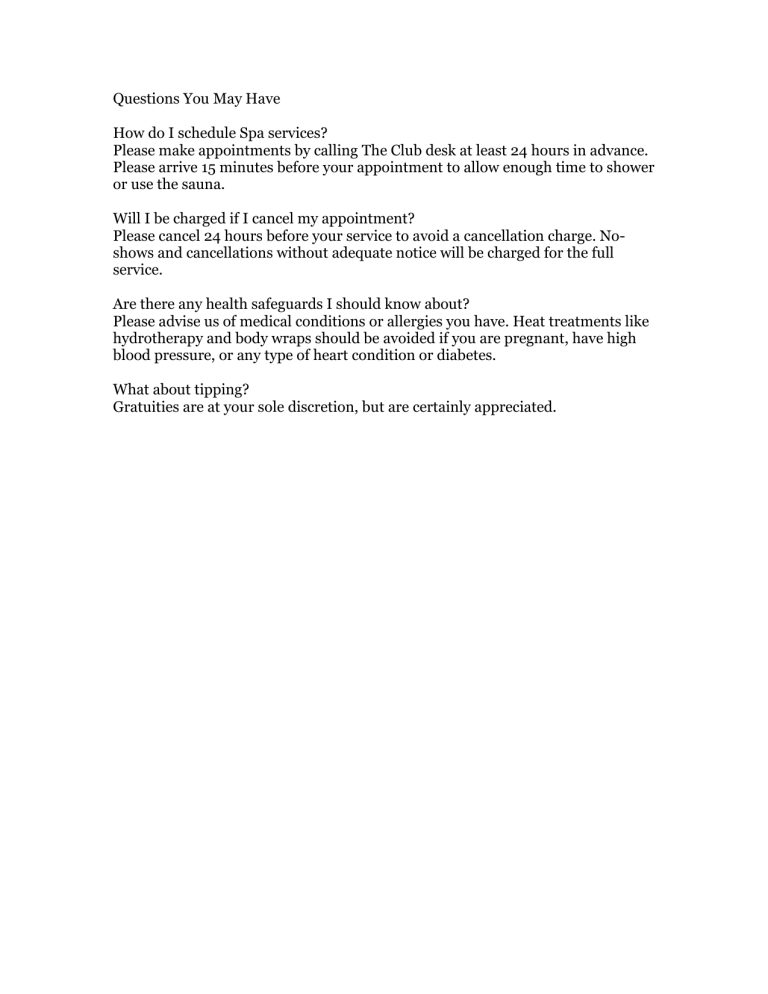 Questions You May Have
How do I schedule Spa services?
Please make appointments by calling The Club desk at least 24 hours in advance.
Please arrive 15 minutes before your appointment to allow enough time to shower
or use the sauna.
Will I be charged if I cancel my appointment?
Please cancel 24 hours before your service to avoid a cancellation charge. Noshows and cancellations without adequate notice will be charged for the full
service.
Are there any health safeguards I should know about?
Please advise us of medical conditions or allergies you have. Heat treatments like
hydrotherapy and body wraps should be avoided if you are pregnant, have high
blood pressure, or any type of heart condition or diabetes.
What about tipping?
Gratuities are at your sole discretion, but are certainly appreciated.