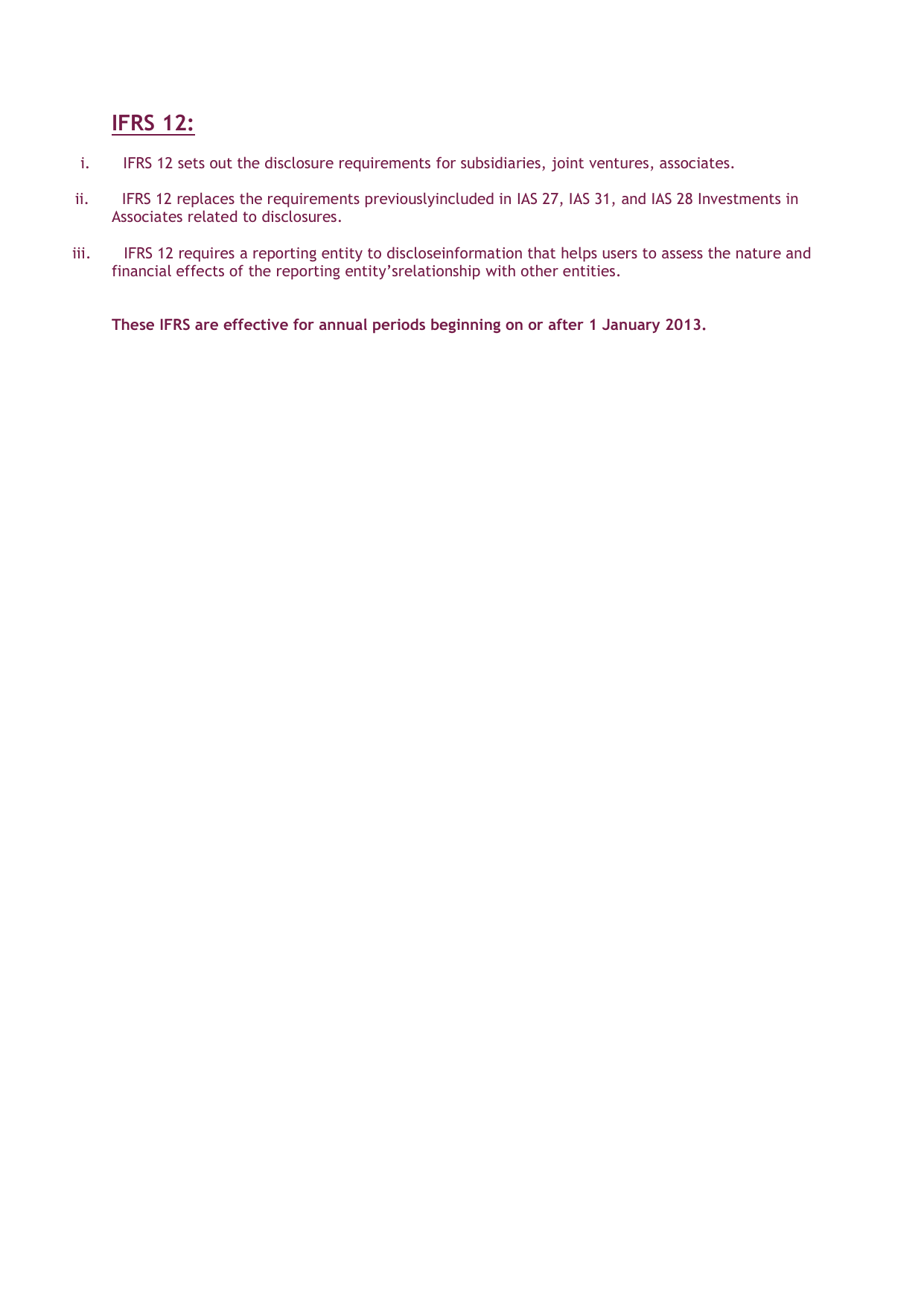 IFRS 12:
i.
IFRS 12 sets out the disclosure requirements for subsidiaries, joint ventures, associates.
ii.
IFRS 12 replaces the requirements previouslyincluded in IAS 27, IAS 31, and IAS 28 Investments in
Associates related to disclosures.
iii.
IFRS 12 requires a reporting entity to discloseinformation that helps users to assess the nature and
financial effects of the reporting entity'srelationship with other entities.
These IFRS are effective for annual periods beginning on or after 1 January 2013.