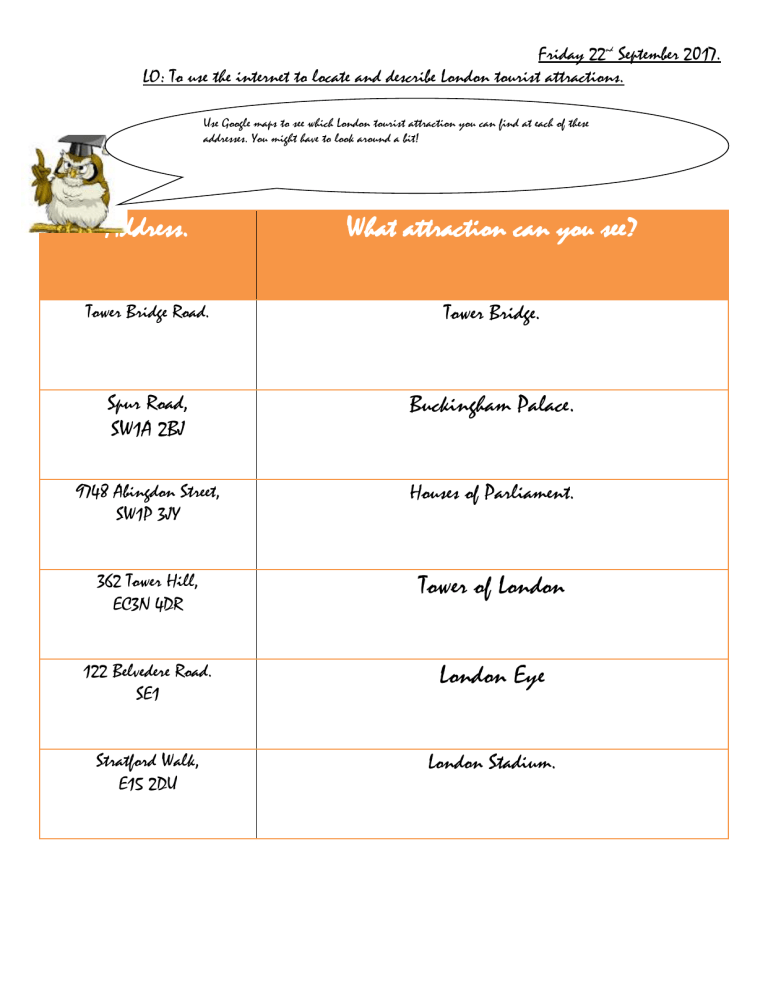 Friday 22nd September 2017.
LO: To use the internet to locate and describe London tourist attractions.
Use Google maps to see which London tourist attraction you can find at each of these
addresses. You might have to look around a bit!
Address.
What attraction can you see?
Tower Bridge Road.
Tower Bridge.
Spur Road,
SW1A 2BJ
Buckingham Palace.
9748 Abingdon Street,
SW1P 3JY
Houses of Parliament.
362 Tower Hill,
EC3N 4DR
Tower of London
122 Belvedere Road.
SE1
London Eye
Stratford Walk,
E15 2DU
London Stadium.