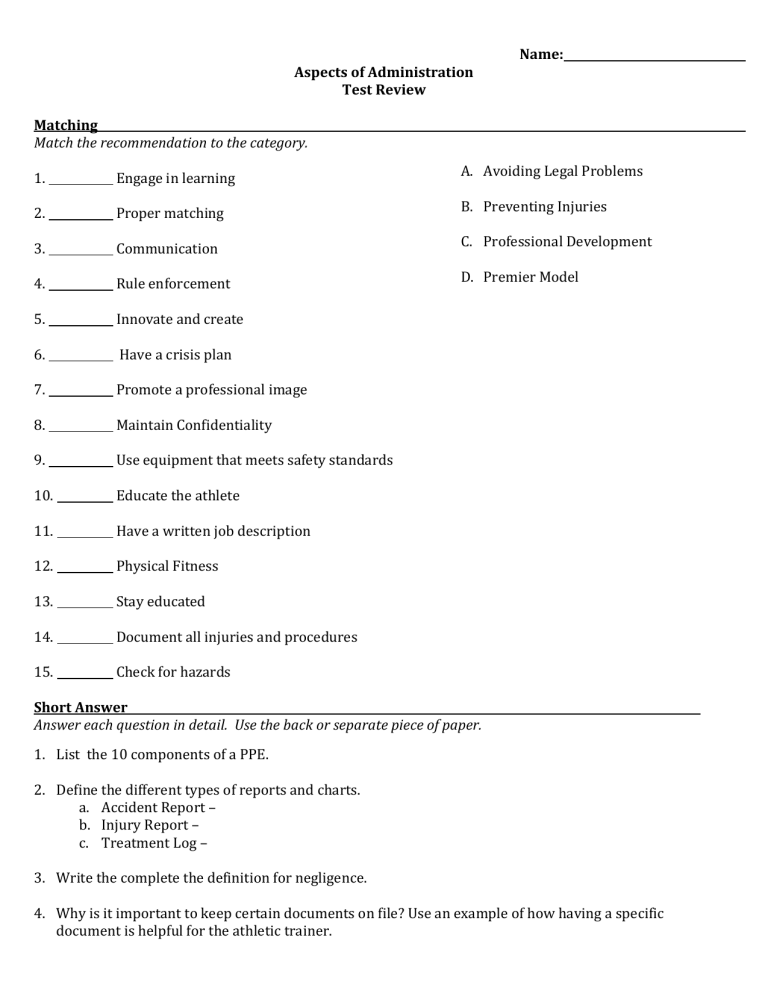 Aspects of Administration
Test Review
Name:
Matching
Match the recommendation to the category.
1.
Engage in learning
A. Avoiding Legal Problems
2.
Proper matching
B. Preventing Injuries
3.
Communication
C. Professional Development
4.
Rule enforcement
D. Premier Model
5.
Innovate and create
6.
Have a crisis plan
7.
Promote a professional image
8.
Maintain Confidentiality
9.
Use equipment that meets safety standards
10.
Educate the athlete
11.
Have a written job description
12.
Physical Fitness
13.
Stay educated
14.
Document all injuries and procedures
15.
Check for hazards
Short Answer
Answer each question in detail. Use the back or separate piece of paper.
1. List the 10 components of a PPE.
2. Define the different types of reports and charts.
a. Accident Report –
b. Injury Report –
c. Treatment Log –
3. Write the complete the definition for negligence.
4. Why is it important to keep certain documents on file? Use an example of how having a specific
document is helpful for the athletic trainer.