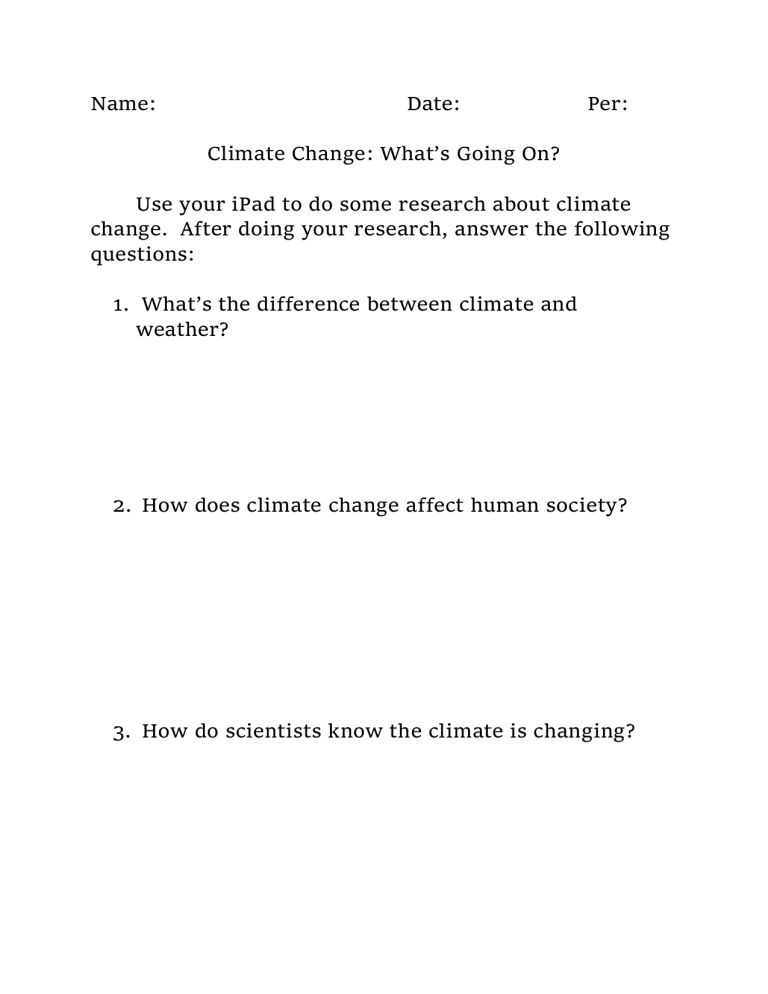 Name:
Date:
Per:
Climate Change: What's Going On?
Use your iPad to do some research about climate
change. After doing your research, answer the following
questions:
1. What's the difference between climate and
weather?
2. How does climate change affect human society?
3. How do scientists know the climate is changing?
4. What are some important factors that are causing
climate change?
5. List 3 ways you can help reduce your impact on the
climate.
a.
b.
c.