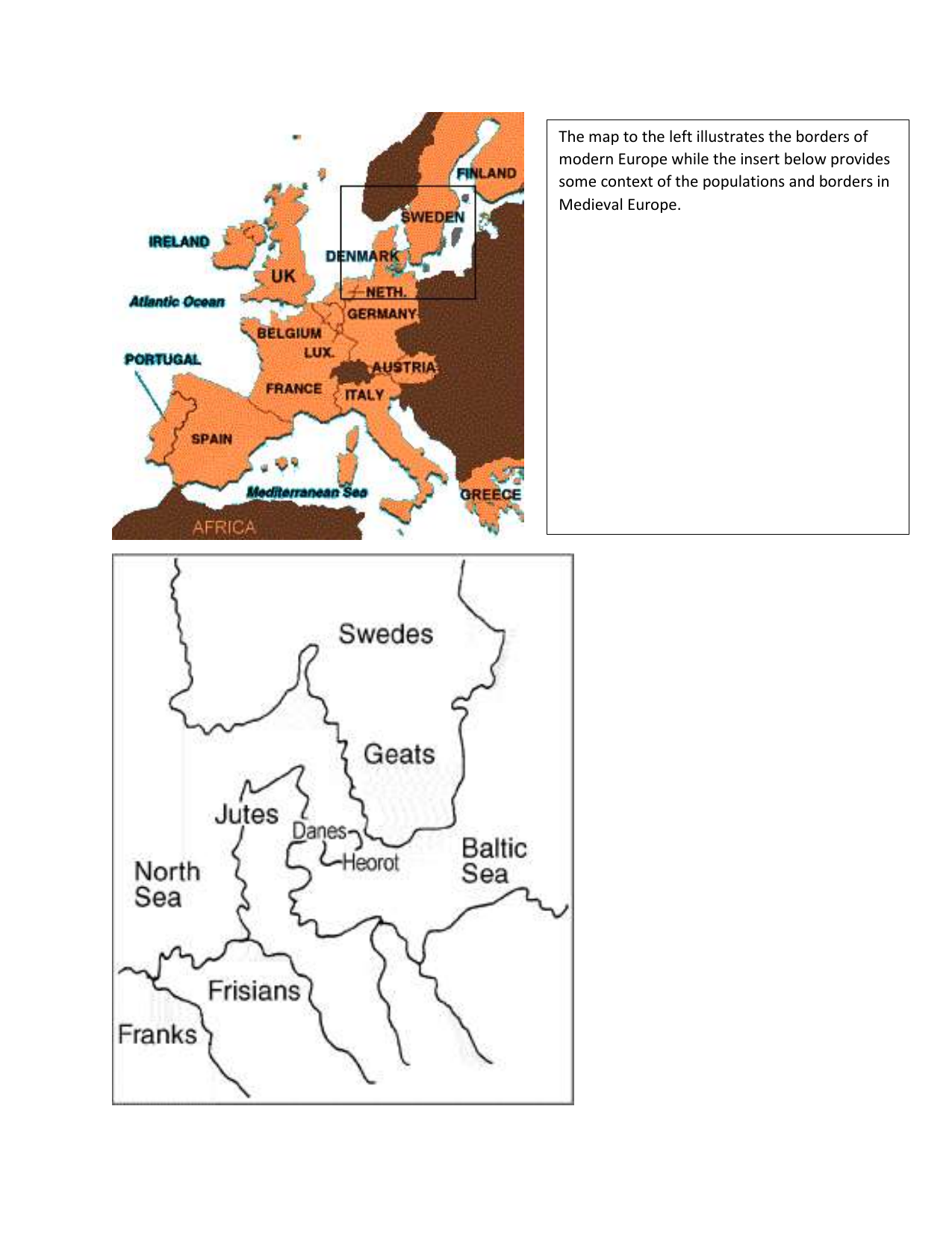 The map to the left illustrates the borders of
modern Europe while the insert below provides
some context of the populations and borders in
Medieval Europe.
Print pages 9-18 for pre-reading activities
Joan of Arc or Prometheus Bound Epic Poems
Discuss Viking culture
Types of Heroes
Epic, Tragic, Super, etc…
Write a short essay about a perfect human hero, not a super hero or religious figure. Be sure to include
the physical, moral, and mental qualities a human hero should possess.