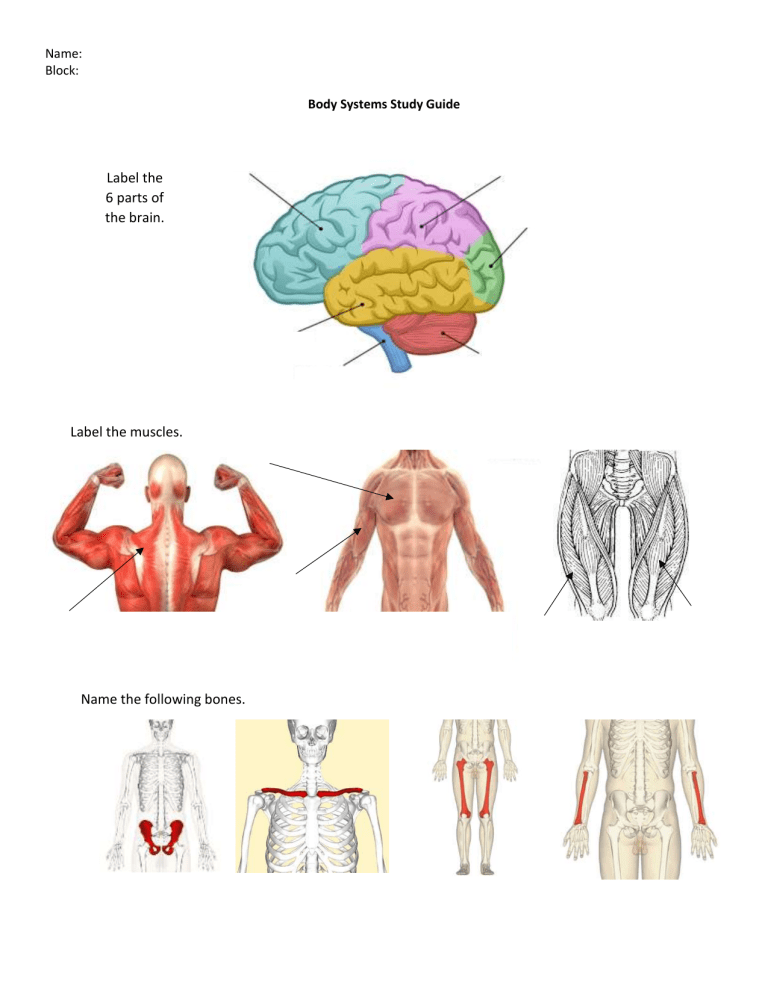 Name:
Block:
Body Systems Study Guide
Label the
6 parts of
the brain.
Label the muscles.
Name the following bones.
Name:
Block:
What is peristalsis?
What is the job of the small intestines?
What is an appendectomy?
What is the job of the lymphatic system?
List all of the functions of hormones:
How many lymph nodes are in your body?
What is the male sex cell?
What is the female sex cell?
Does the sperm have food storage?
What part makes sperm continuously?
The "egg" starts in which female organ?
_____________________ connects the cervix to the outside of the body.
Name:
Block:
Label the parts of the heart.
Define the following:
Trachea
Bronchi
Bronchioles
Alveoli
Bronchospasms
Asthma
Name:
Block:
Epistaxis
COPD
Rhinitis
Label the 3 layers of the skin.
What are the functions of the integumentary system? List at least 5.
What is a neuron? Draw a neuron.
What type of paralysis?
What causes paralysis?