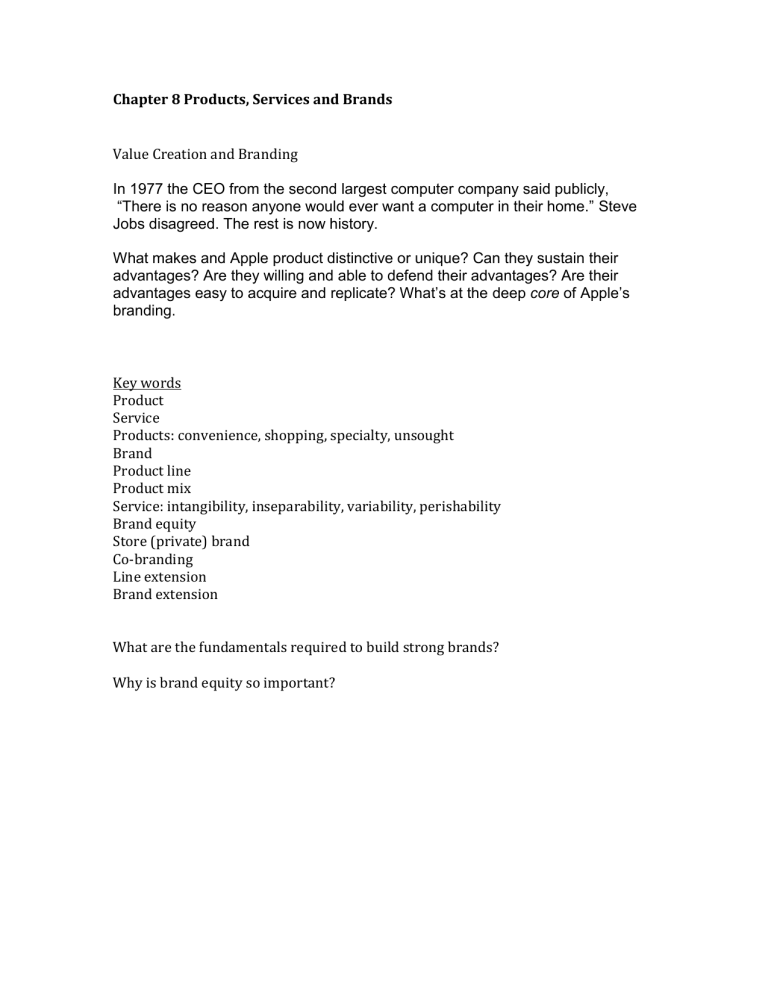 Chapter 8 Products, Services and Brands
Value Creation and Branding
In 1977 the CEO from the second largest computer company said publicly,
"There is no reason anyone would ever want a computer in their home." Steve
Jobs disagreed. The rest is now history.
What makes and Apple product distinctive or unique? Can they sustain their
advantages? Are they willing and able to defend their advantages? Are their
advantages easy to acquire and replicate? What's at the deep core of Apple's
branding.
Key words
Product
Service
Products: convenience, shopping, specialty, unsought
Brand
Product line
Product mix
Service: intangibility, inseparability, variability, perishability
Brand equity
Store (private) brand
Co-branding
Line extension
Brand extension
What are the fundamentals required to build strong brands?
Why is brand equity so important?