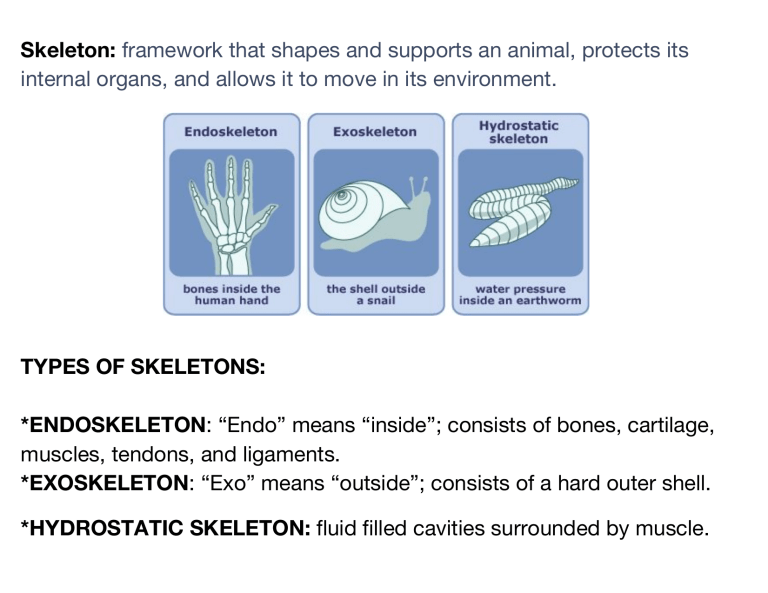 Skeleton: ​framework that shapes and supports an animal, protects its
internal organs, and allows it to move in its environment.
TYPES OF SKELETONS:
*ENDOSKELETON​: "Endo" means "inside"; consists of bones, cartilage,
muscles, tendons, and ligaments.
*EXOSKELETON​: "Exo" means "outside"; consists of a hard outer shell.
*HYDROSTATIC SKELETON: ​fluid filled cavities surrounded by muscle.