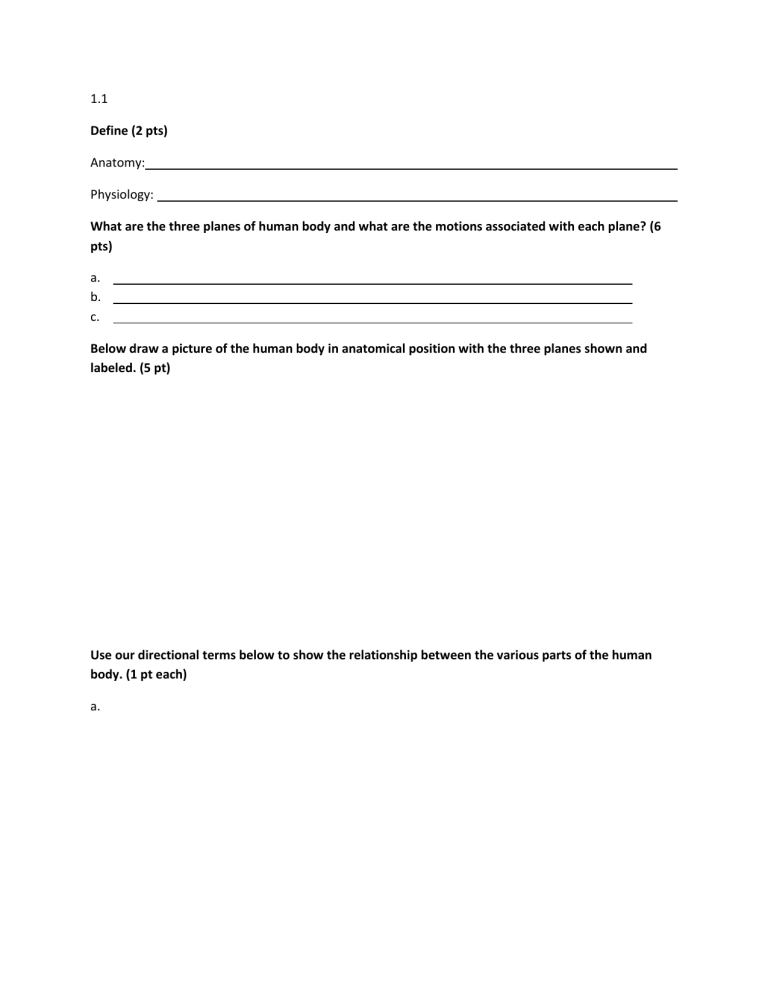 1.1
Define (2 pts)
Anatomy:
Physiology:
What are the three planes of human body and what are the motions associated with each plane? (6
pts)
a.
b.
c.
Below draw a picture of the human body in anatomical position with the three planes shown and
labeled. (5 pt)
Use our directional terms below to show the relationship between the various parts of the human
body. (1 pt each)
a.