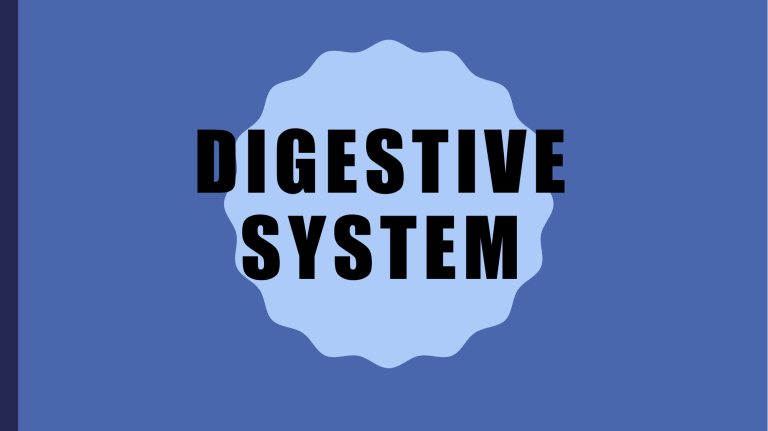 DIGESTIVE
SYSTEM
W H AT I S T H E
DIGESTIVE SYSTEM?
The digestive
system is when
your body gets
nourishment and
energy. It is the
group organs
that break down
food in order to
absorb its
nutrients.
THE FUNCTION
THE FUNCTION OF THE DIGESTIVE
SYSTEM IS DIGESTION AND
ABSORPTION. DIGESTION IS THE
BREAKDOWN OF FOOD INTO
SMALL MOLECULES, WHICH ARE
T H E N A B S O R B E D I N T O T H E B O D Y.
I T P R E PA R E S F O O D T O B E U S E D B Y
THE CELLS BY BREAKING IT
DOWN.