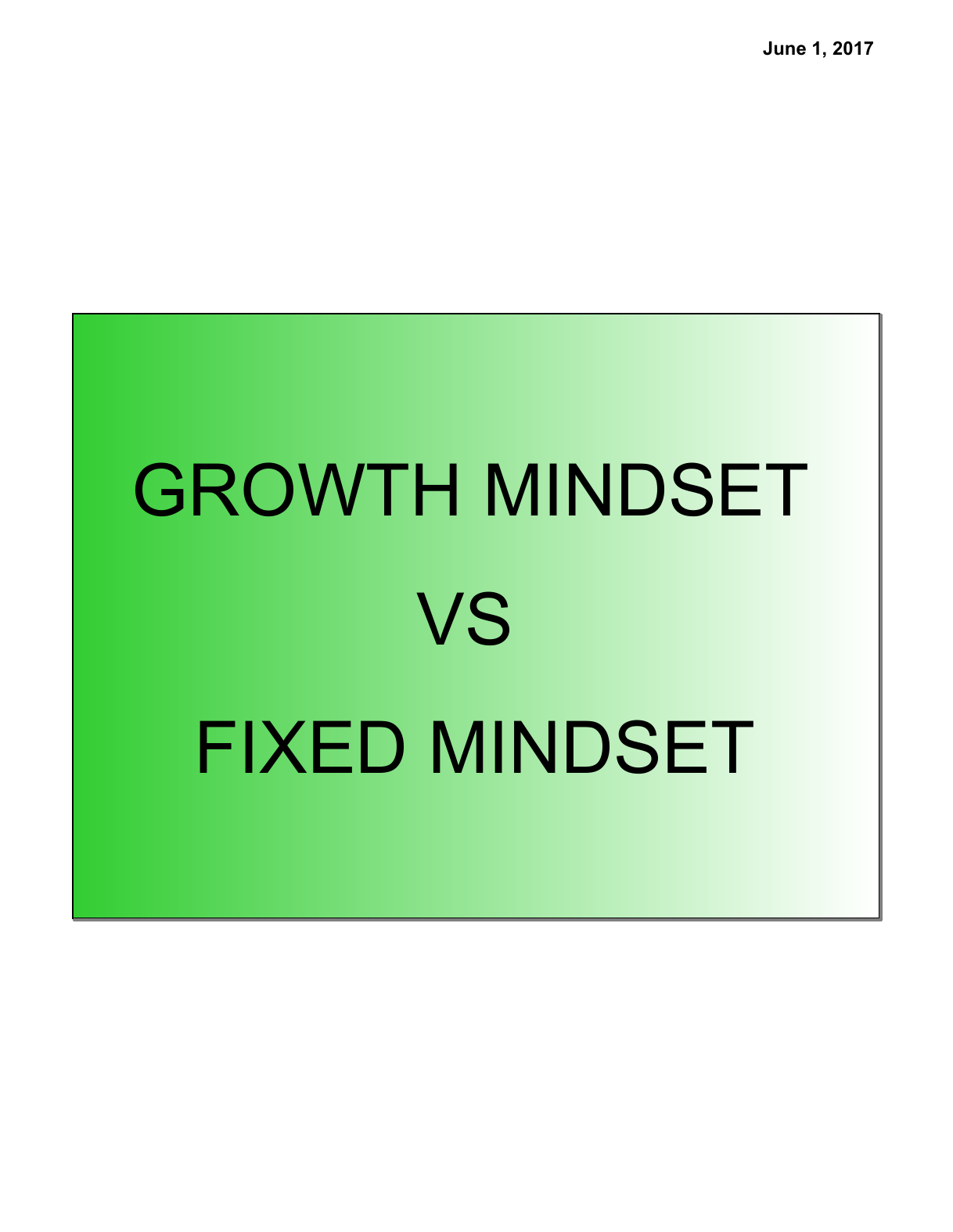 June 1, 2017
GROWTH MINDSET
VS
FIXED MINDSET
June 1, 2017
June 1, 2017
PERSONAL RESPONSE
• What do you think you normally have? Growth or fixed mindset?
• Do you think it is possible to change your mindset?
• Think of an ac?vity that you find challenging (could be spor?ng,
home or school related) and discuss whether you have been
applying a growth or fixed mindset to it in the past.
• Draw a flow chart to show the possible paths and likely outcomes
from applying a growth or fixed mindset (example on next page).
June 1, 2017
FIXED
GROWTH
June 1, 2017
EXIT TICKET
When is your next opportunity to try
altering your mindset - what will you do?