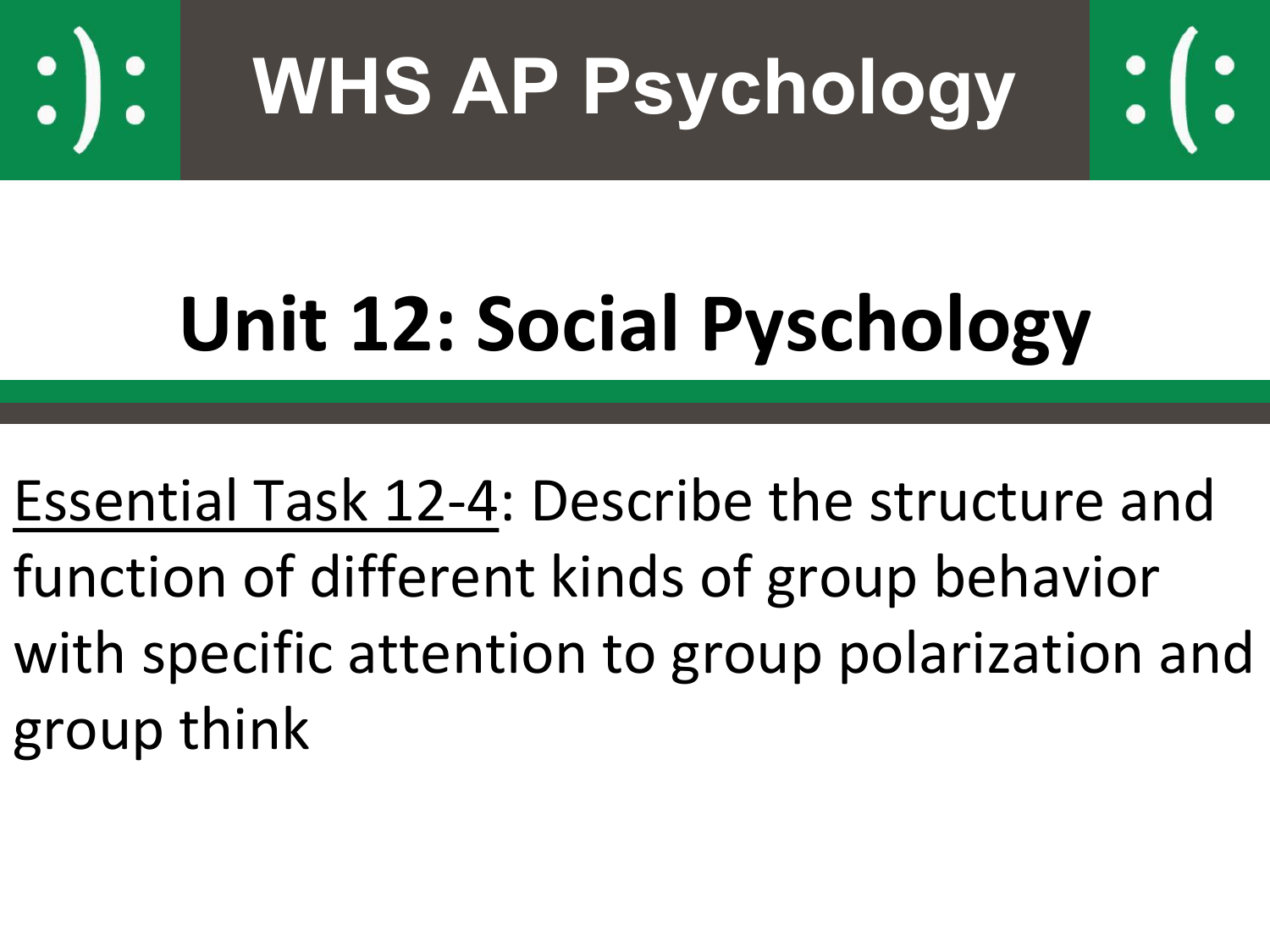 WHS AP Psychology
Unit 12: Social Pyschology
Essential Task 12-4: Describe the structure and
function of different kinds of group behavior
with specific attention to group polarization and
group think
Fundamental
Attribution
Error
Self-Serving
We are
Bias here
Attribution
Just-World
Hypothesis
Individualistic
vs.
Collectivistic
Culture
Cognitive
Dissonance
Attitudes
and
Persuasion
Routes to
Persuasion
Unit 12:
Social
Psychology
Impact
of Others
on You
Conformity
Schema
Attraction
InGroup/OutGroup
Group
Behavior
Compliance
Group
Polarization
Group
Think
Groupthink
A mode of thinking that occurs when the desire
for harmony in a decision-making group
overrides the realistic appraisal of alternatives.
Attack on Pearl Harbor
Kennedy and the Cuban Missile Crisis
Watergate Cover-up
Chernobyl Reactor Accident
Groupthink
• Groupthink- syndrome of bad decision-making
12.17
Group Polarization
Group Polarization- tendency to shift toward more
extreme positions after group discussion
Risky
Neutral
Cautious
Effects of Group Interaction
Group Polarization
enhances a group's
prevailing attitudes
through a discussion.
If a group is likeminded, discussion
strengthens its
prevailing opinions
and attitudes.