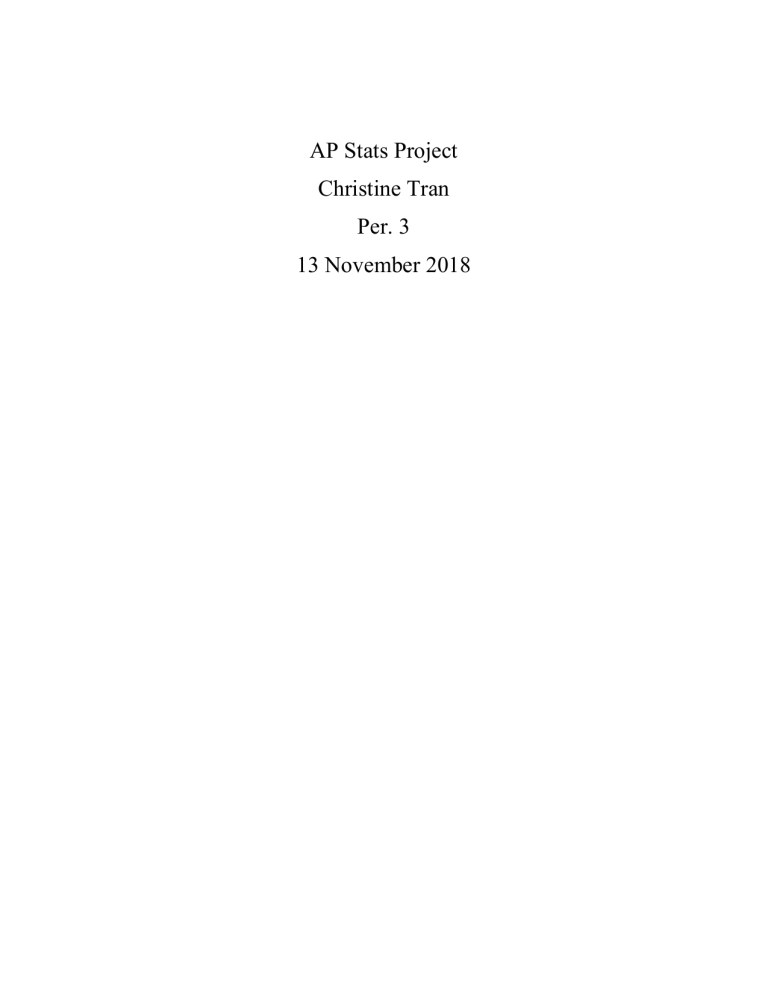 AP Stats Project
Christine Tran
Per. 3
13 November 2018
Problem: What proportion of the Murrieta Valley High School band students plays a woodwind
instrument?
Population: MV band students
Method of Data Collection: Sequential Sample
Surveyed every 5th student to walk through the band room door before rehearsal.
Started at 5th student after using RandInt(1,10,1) to determine first student surveyed.
Results:
Student
5
10
15
20
25
30
35
40
45
50
Woodwind?
No
No
Yes
Yes
Yes
No
Yes
No
Yes
Yes
Inference:
6/10 or 60% of students surveyed played a woodwind instrument. This suggests that a majority
of the MV band is comprised of woodwinds.