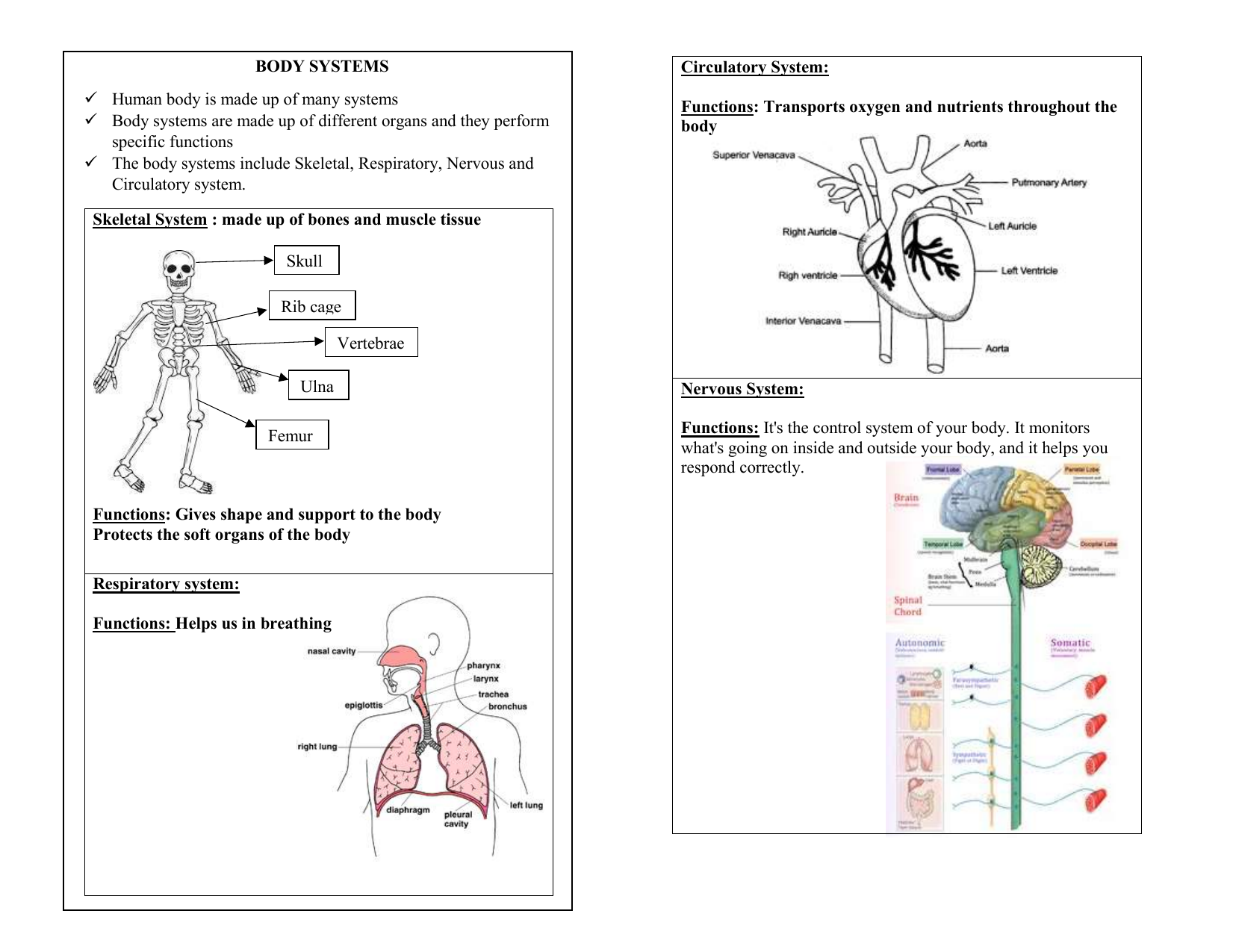 BODY SYSTEMS
 Human body is made up of many systems
 Body systems are made up of different organs and they perform
specific functions
 The body systems include Skeletal, Respiratory, Nervous and
Circulatory system.
Circulatory System:
Functions: Transports oxygen and nutrients throughout the
body
Skeletal System : made up of bones and muscle tissue
Skull
Rib cage
Vertebrae
Ulna
Femur
Functions: Gives shape and support to the body
Protects the soft organs of the body
Respiratory system:
Functions: Helps us in breathing
Nervous System:
Functions: It's the control system of your body. It monitors
what's going on inside and outside your body, and it helps you
respond correctly.