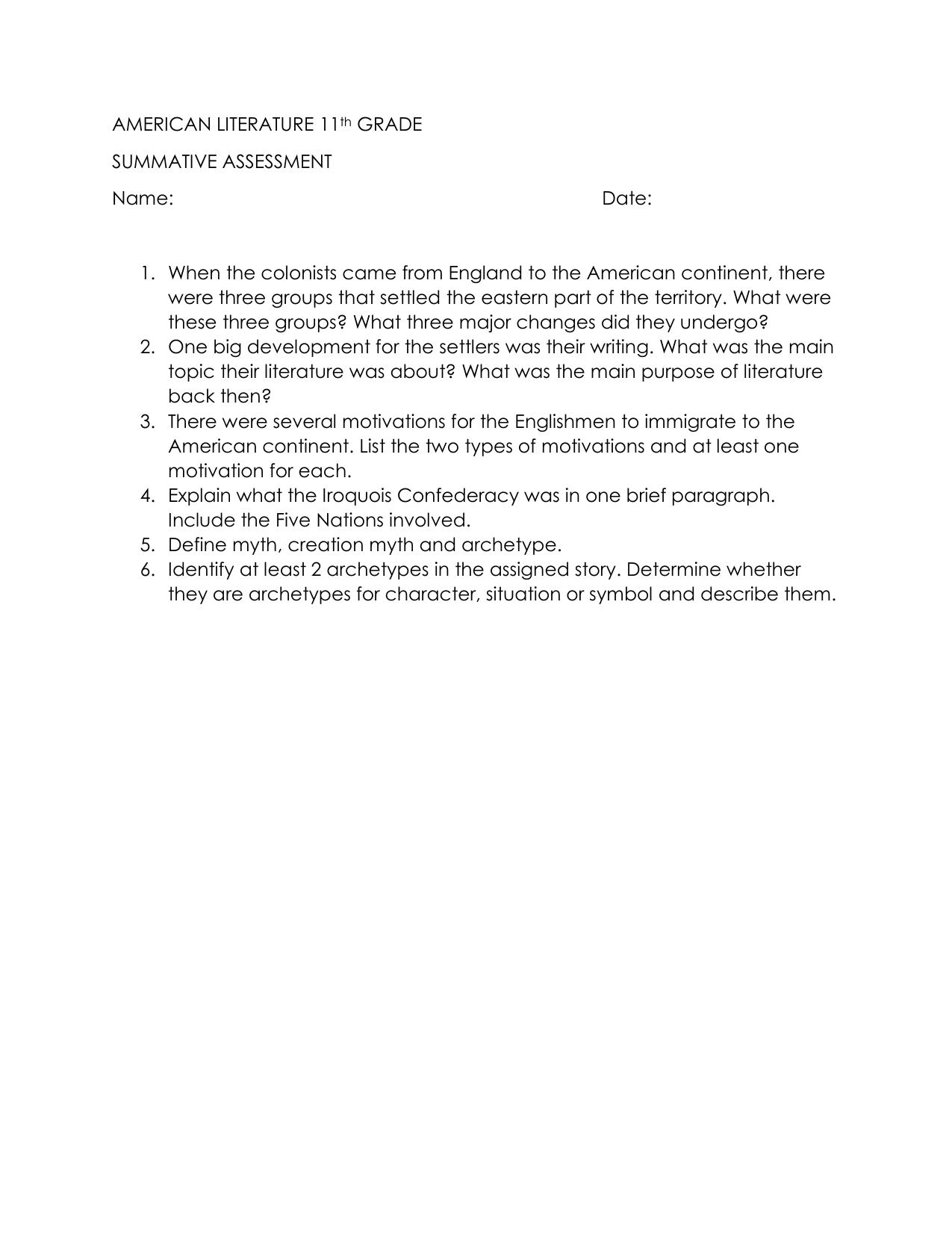 AMERICAN LITERATURE 11th GRADE
SUMMATIVE ASSESSMENT
Name:
Date:
1. When the colonists came from England to the American continent, there
were three groups that settled the eastern part of the territory. What were
these three groups? What three major changes did they undergo?
2. One big development for the settlers was their writing. What was the main
topic their literature was about? What was the main purpose of literature
back then?
3. There were several motivations for the Englishmen to immigrate to the
American continent. List the two types of motivations and at least one
motivation for each.
4. Explain what the Iroquois Confederacy was in one brief paragraph.
Include the Five Nations involved.
5. Define myth, creation myth and archetype.
6. Identify at least 2 archetypes in the assigned story. Determine whether
they are archetypes for character, situation or symbol and describe them.