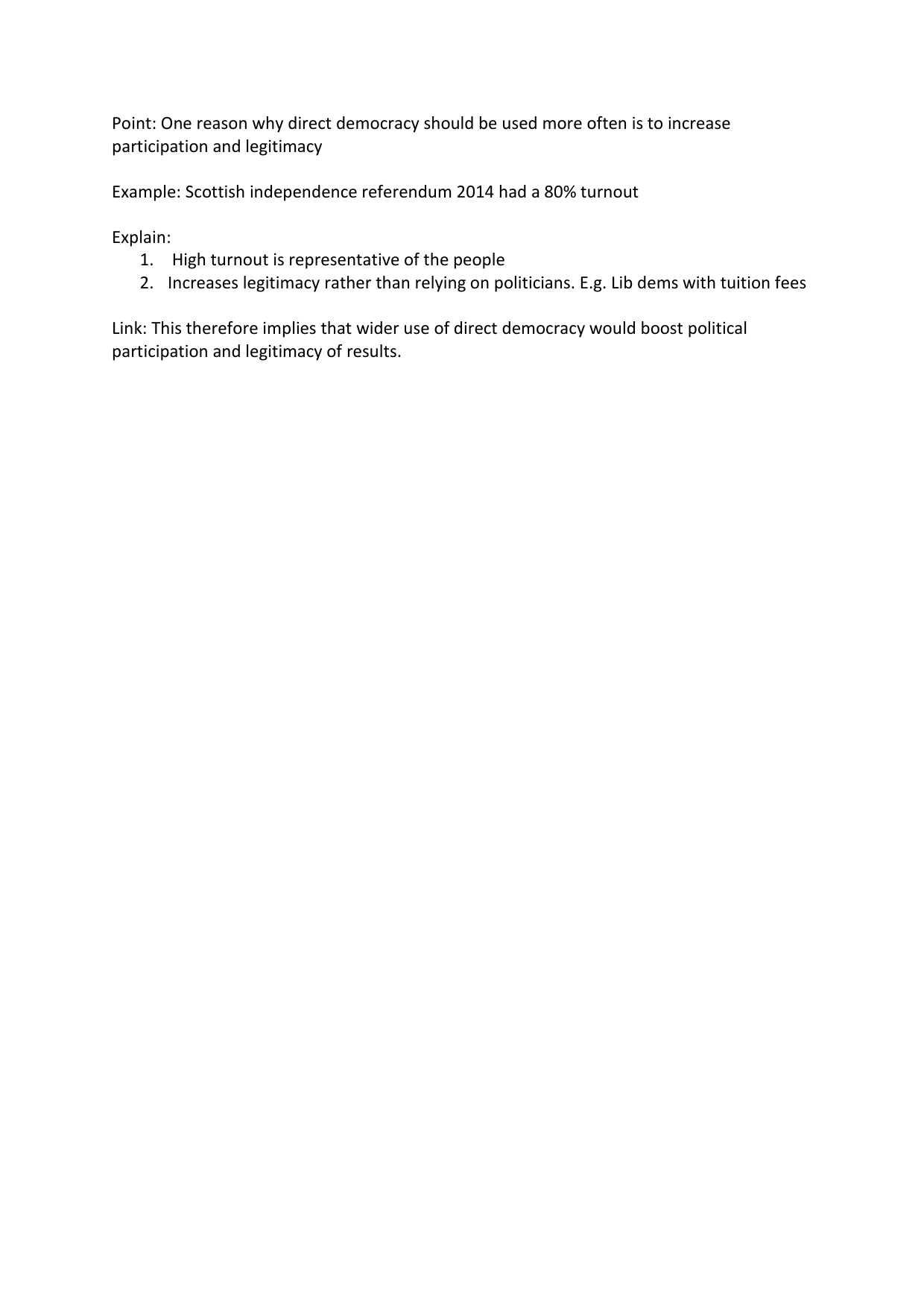 Point: One reason why direct democracy should be used more often is to increase
participation and legitimacy
Example: Scottish independence referendum 2014 had a 80% turnout
Explain:
1. High turnout is representative of the people
2. Increases legitimacy rather than relying on politicians. E.g. Lib dems with tuition fees
Link: This therefore implies that wider use of direct democracy would boost political
participation and legitimacy of results.