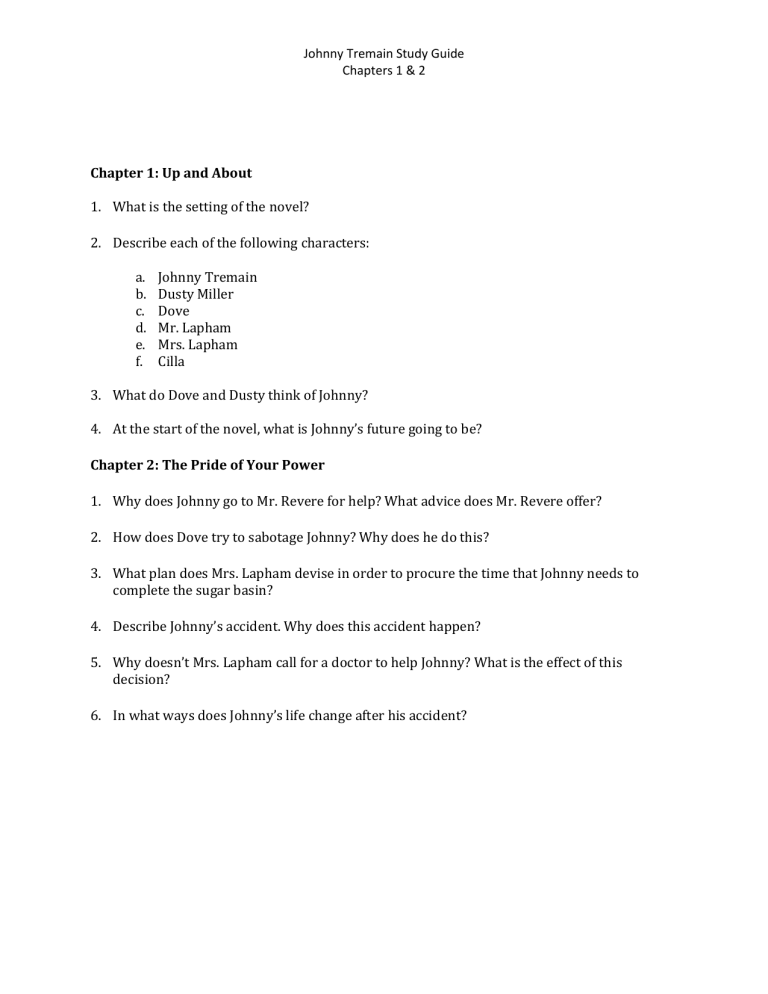 Johnny Tremain Study Guide
Chapters 1 & 2
Chapter 1: Up and About
1. What is the setting of the novel?
2. Describe each of the following characters:
a.
b.
c.
d.
e.
f.
Johnny Tremain
Dusty Miller
Dove
Mr. Lapham
Mrs. Lapham
Cilla
3. What do Dove and Dusty think of Johnny?
4. At the start of the novel, what is Johnny's future going to be?
Chapter 2: The Pride of Your Power
1. Why does Johnny go to Mr. Revere for help? What advice does Mr. Revere offer?
2. How does Dove try to sabotage Johnny? Why does he do this?
3. What plan does Mrs. Lapham devise in order to procure the time that Johnny needs to
complete the sugar basin?
4. Describe Johnny's accident. Why does this accident happen?
5. Why doesn't Mrs. Lapham call for a doctor to help Johnny? What is the effect of this
decision?
6. In what ways does Johnny's life change after his accident?