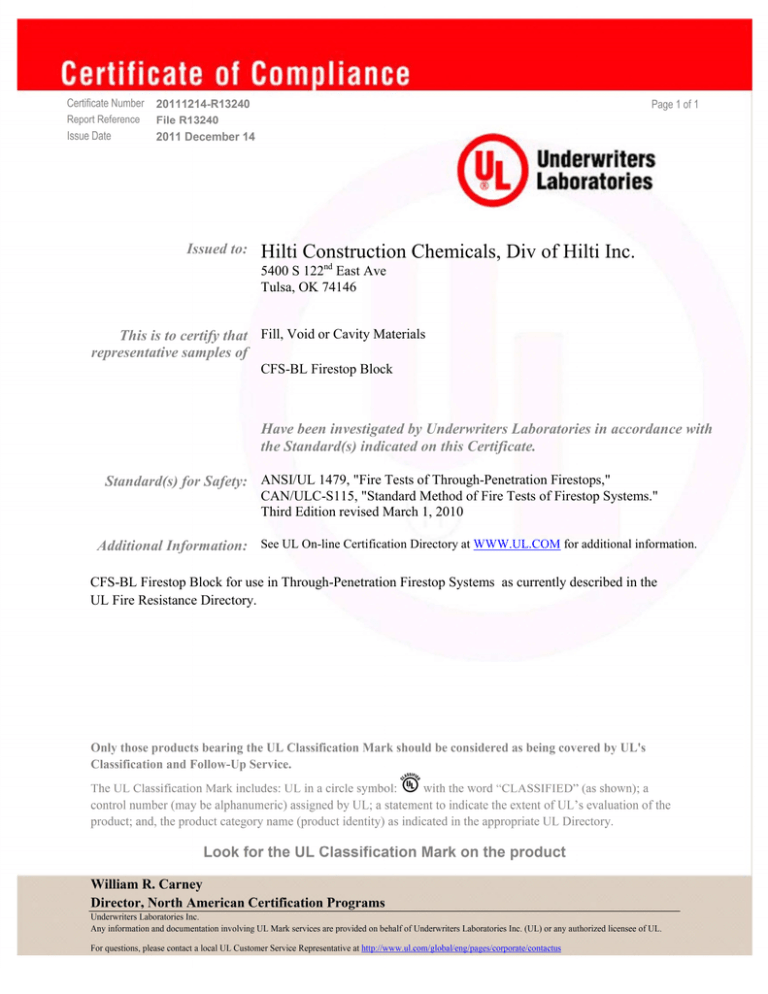 Issued to:
Hilti Construction Chemicals, Div of Hilti Inc.
5400 S 122nd East Ave
Tulsa, OK 74146
This is to certify that Fill, Void or Cavity Materials
representative samples of
CFS-BL Firestop Block
Have been investigated by Underwriters Laboratories in accordance with
the Standard(s) indicated on this Certificate.
Standard(s) for Safety: ANSI/UL 1479, "Fire Tests of Through-Penetration Firestops,"
CAN/ULC-S115, "Standard Method of Fire Tests of Firestop Systems."
Third Edition revised March 1, 2010
Additional Information: See UL On-line Certification Directory at WWW.UL.COM for additional information.
CFS-BL Firestop Block for use in Through-Penetration Firestop Systems as currently described in the
UL Fire Resistance Directory.