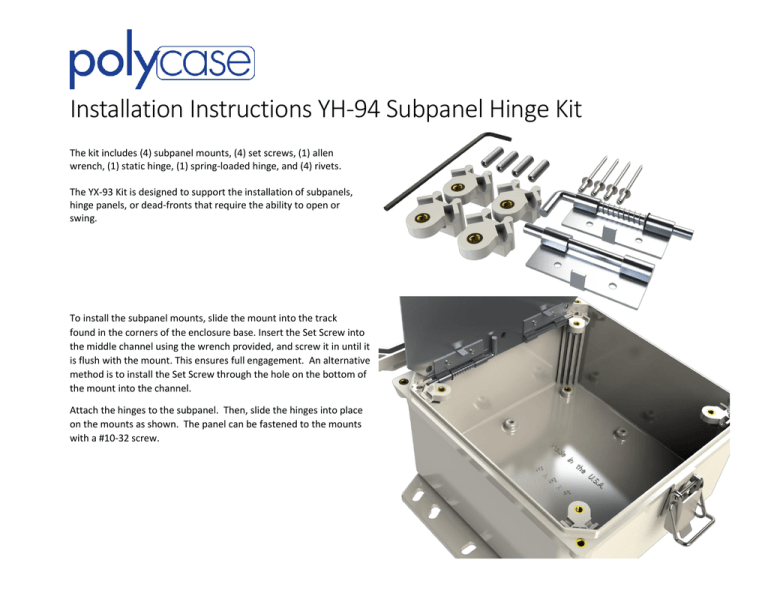 Installation Instructions YH-94 Subpanel Hinge Kit
The kit includes (4) subpanel mounts, (4) set screws, (1) allen
wrench, (1) static hinge, (1) spring-loaded hinge, and (4) rivets.
The YX-93 Kit is designed to support the installation of subpanels,
hinge panels, or dead-fronts that require the ability to open or
swing.
To install the subpanel mounts, slide the mount into the track
found in the corners of the enclosure base. Insert the Set Screw into
the middle channel using the wrench provided, and screw it in until it
is flush with the mount. This ensures full engagement. An alternative
method is to install the Set Screw through the hole on the bottom of
the mount into the channel.
Attach the hinges to the subpanel. Then, slide the hinges into place
on the mounts as shown. The panel can be fastened to the mounts
with a #10-32 screw.