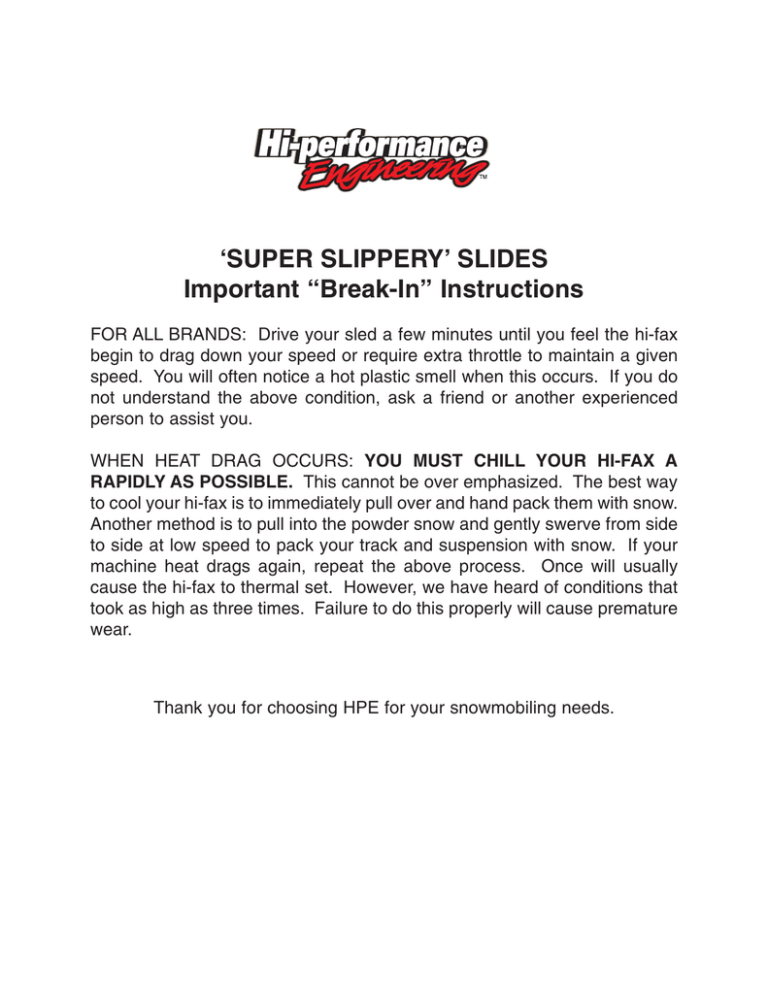 'SUPER SLIPPERY' SLIDES
Important "Break-In" Instructions
FOR ALL BRANDS: Drive your sled a few minutes until you feel the hi-fax
begin to drag down your speed or require extra throttle to maintain a given
speed. You will often notice a hot plastic smell when this occurs. If you do
not understand the above condition, ask a friend or another experienced
person to assist you.
WHEN HEAT DRAG OCCURS: YOU MUST CHILL YOUR HI-FAX A
RAPIDLY AS POSSIBLE. This cannot be over emphasized. The best way
to cool your hi-fax is to immediately pull over and hand pack them with snow.
Another method is to pull into the powder snow and gently swerve from side
to side at low speed to pack your track and suspension with snow. If your
machine heat drags again, repeat the above process. Once will usually
cause the hi-fax to thermal set. However, we have heard of conditions that
took as high as three times. Failure to do this properly will cause premature
wear.
Thank you for choosing HPE for your snowmobiling needs.