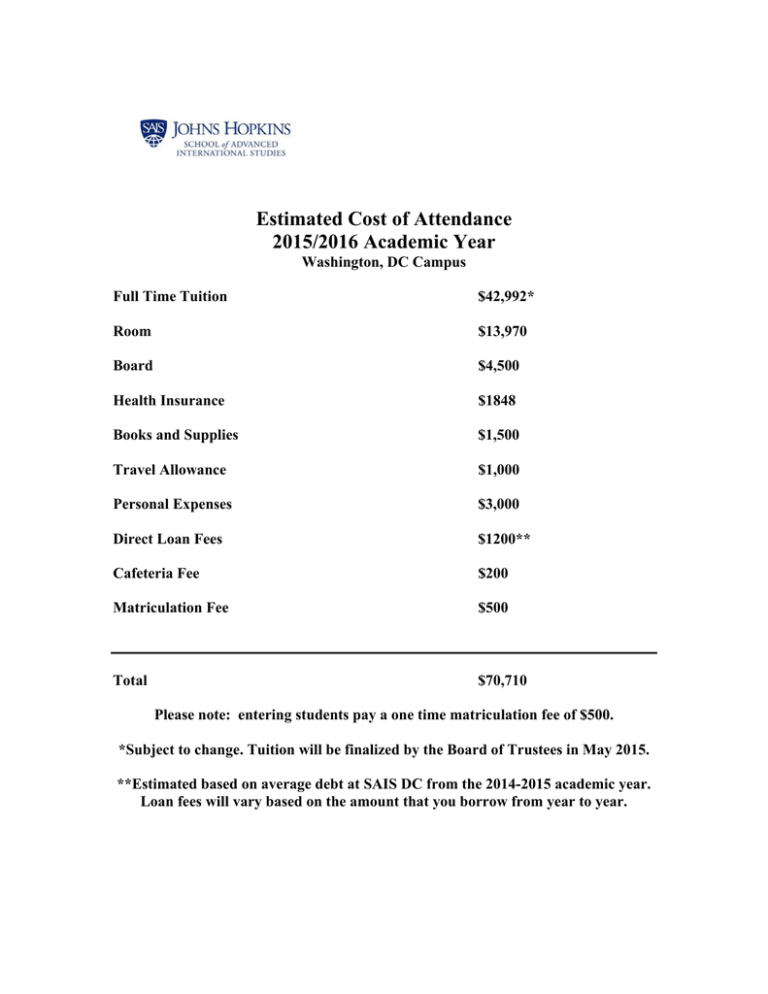 Estimated Cost of Attendance
2015/2016 Academic Year
Washington, DC Campus
Full Time Tuition
$42,992*
Room
$13,970
Board
$4,500
Health Insurance
$1848
Books and Supplies
$1,500
Travel Allowance
$1,000
Personal Expenses
$3,000
Direct Loan Fees
$1200**
Cafeteria Fee
$200
Matriculation Fee
$500
Total
$70,710
Please note: entering students pay a one time matriculation fee of $500.
*Subject to change. Tuition will be finalized by the Board of Trustees in May 2015.
**Estimated based on average debt at SAIS DC from the 2014-2015 academic year.
Loan fees will vary based on the amount that you borrow from year to year.