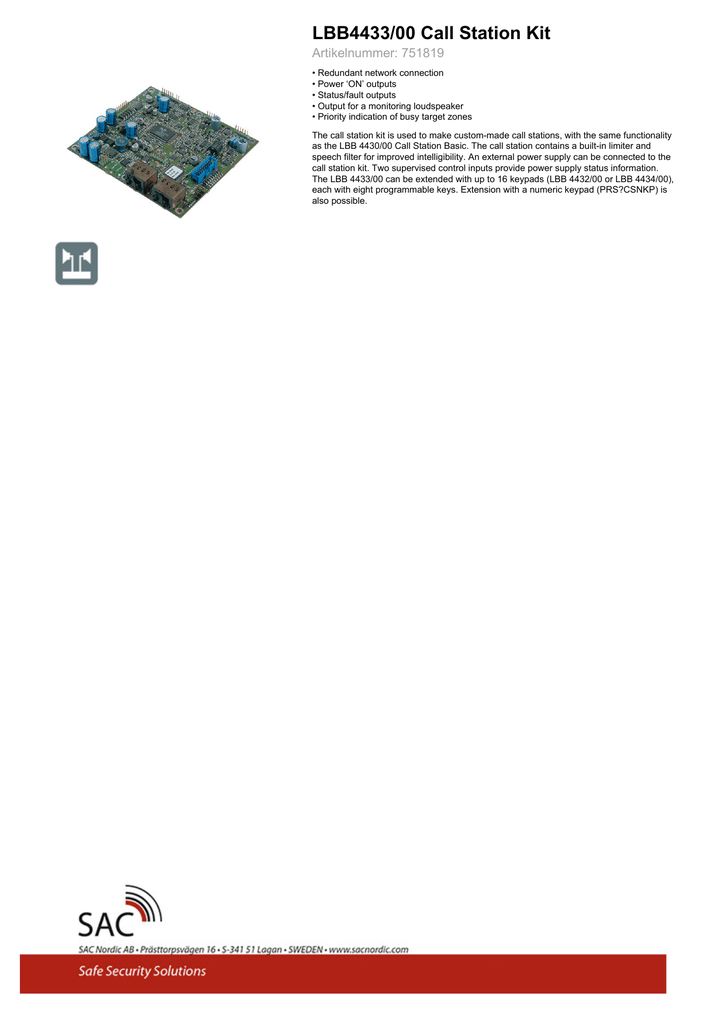 LBB4433/00 Call Station Kit
Artikelnummer: 751819
• Redundant network connection
• Power 'ON' outputs
• Status/fault outputs
• Output for a monitoring loudspeaker
• Priority indication of busy target zones
The call station kit is used to make custom-made call stations, with the same functionality
as the LBB 4430/00 Call Station Basic. The call station contains a built-in limiter and
speech filter for improved intelligibility. An external power supply can be connected to the
call station kit. Two supervised control inputs provide power supply status information.
The LBB 4433/00 can be extended with up to 16 keypads (LBB 4432/00 or LBB 4434/00),
each with eight programmable keys. Extension with a numeric keypad (PRS?CSNKP) is
also possible.