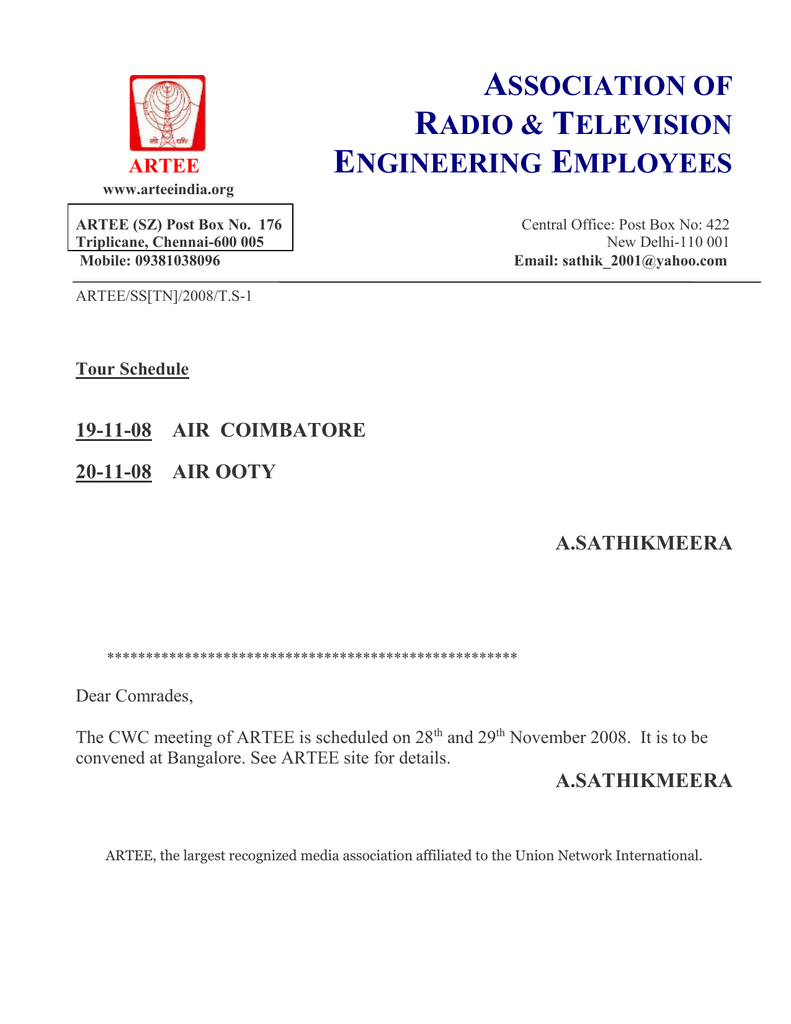 ARTEE
ASSOCIATION OF
RADIO & TELEVISION
ENGINEERING EMPLOYEES
www.arteeindia.org
ARTEE (SZ) Post Box No. 176
Triplicane, Chennai-600 005
Mobile: 09381038096
Central Office: Post Box No: 422
New Delhi-110 001
Email: [email protected]
ARTEE/SS[TN]/2008/T.S-1
Tour Schedule
19-11-08 AIR COIMBATORE
20-11-08 AIR OOTY
A.SATHIKMEERA
*****************************************************
Dear Comrades,
The CWC meeting of ARTEE is scheduled on 28th and 29th November 2008. It is to be
convened at Bangalore. See ARTEE site for details.
A.SATHIKMEERA
ARTEE, the largest recognized media association affiliated to the Union Network International.