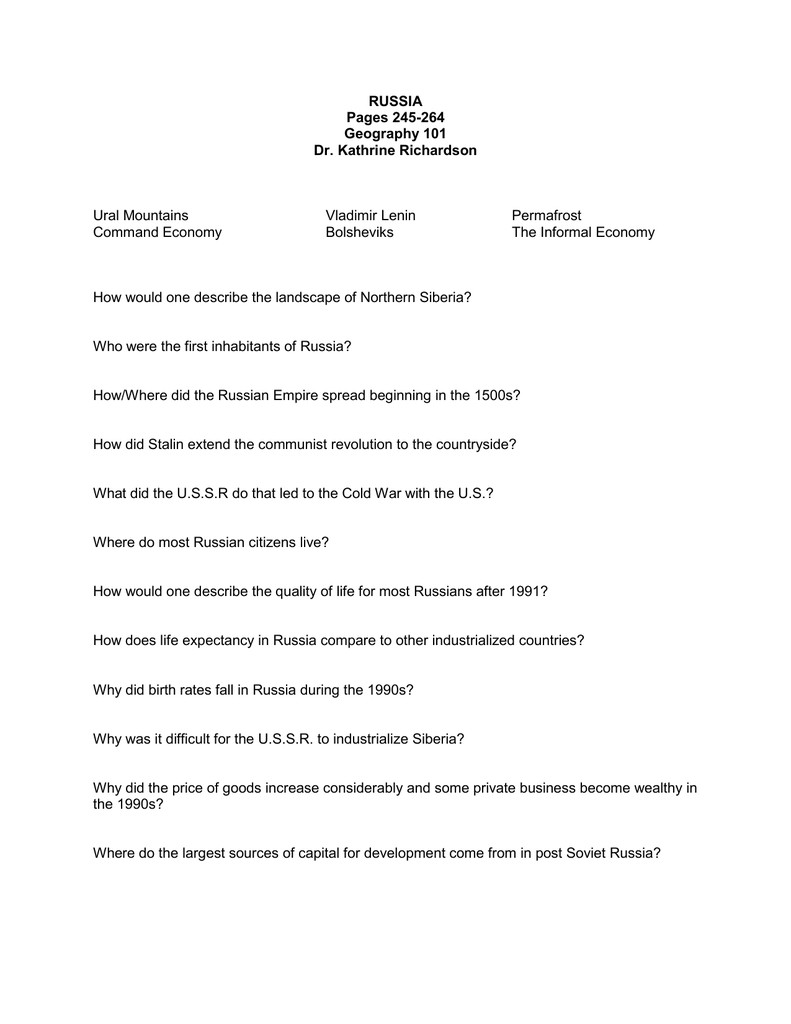 RUSSIA
Pages 245-264
Geography 101
Dr. Kathrine Richardson
Ural Mountains
Command Economy
Vladimir Lenin
Bolsheviks
Permafrost
The Informal Economy
How would one describe the landscape of Northern Siberia?
Who were the first inhabitants of Russia?
How/Where did the Russian Empire spread beginning in the 1500s?
How did Stalin extend the communist revolution to the countryside?
What did the U.S.S.R do that led to the Cold War with the U.S.?
Where do most Russian citizens live?
How would one describe the quality of life for most Russians after 1991?
How does life expectancy in Russia compare to other industrialized countries?
Why did birth rates fall in Russia during the 1990s?
Why was it difficult for the U.S.S.R. to industrialize Siberia?
Why did the price of goods increase considerably and some private business become wealthy in
the 1990s?
Where do the largest sources of capital for development come from in post Soviet Russia?