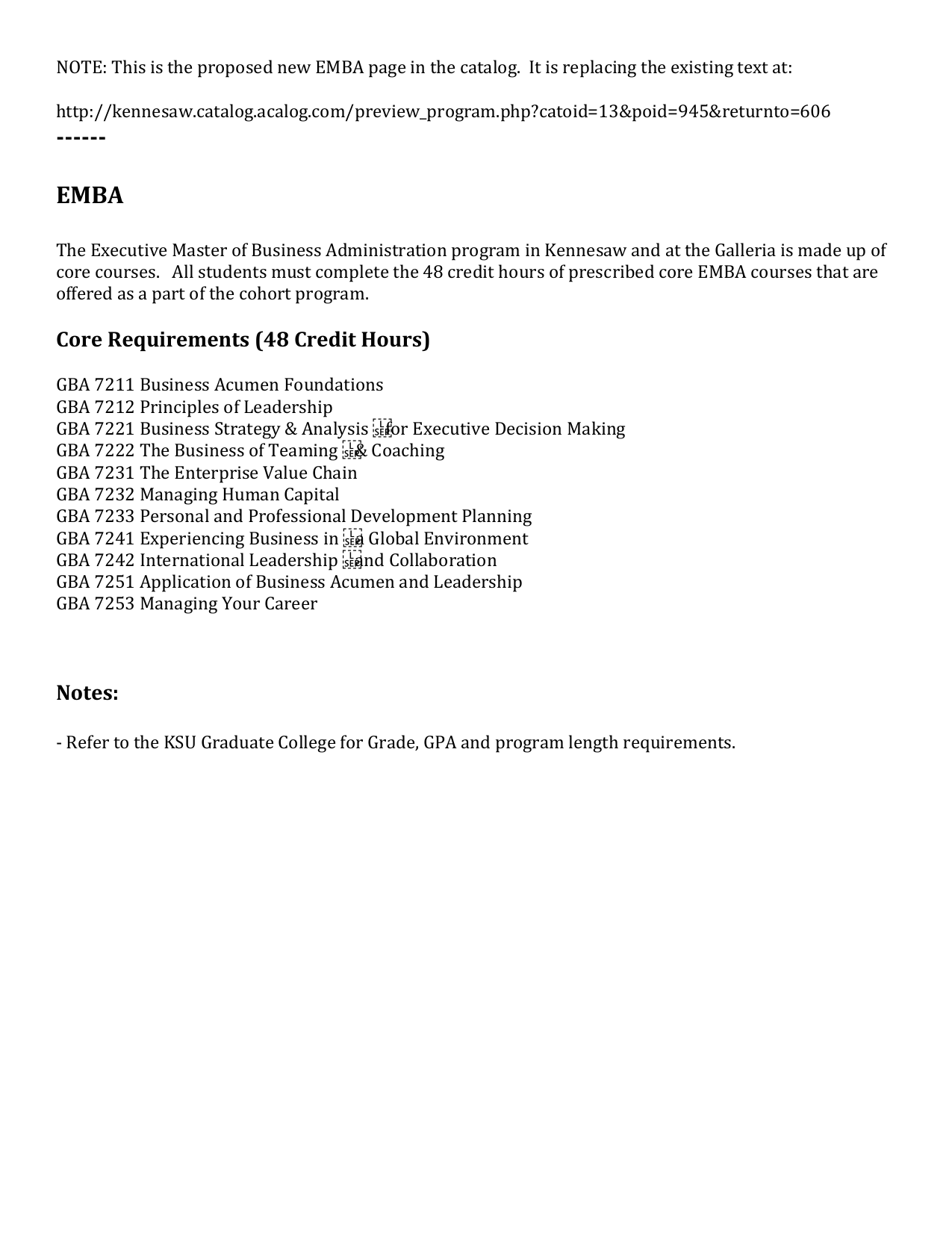 NOTE: This is the proposed new EMBA page in the catalog. It is replacing the existing text at:
http://kennesaw.catalog.acalog.com/preview_program.php?catoid=13&poid=945&returnto=606
-----EMBA
The Executive Master of Business Administration program in Kennesaw and at the Galleria is made up of
core courses. All students must complete the 48 credit hours of prescribed core EMBA courses that are
offered as a part of the cohort program.
Core Requirements (48 Credit Hours)
GBA 7211 Business Acumen Foundations
GBA 7212 Principles of Leadership
GBA 7221 Business Strategy & Analysis for Executive Decision Making
GBA 7222 The Business of Teaming & Coaching
GBA 7231 The Enterprise Value Chain
GBA 7232 Managing Human Capital
GBA 7233 Personal and Professional Development Planning
GBA 7241 Experiencing Business in a Global Environment
GBA 7242 International Leadership and Collaboration
GBA 7251 Application of Business Acumen and Leadership
GBA 7253 Managing Your Career
Notes:
- Refer to the KSU Graduate College for Grade, GPA and program length requirements.