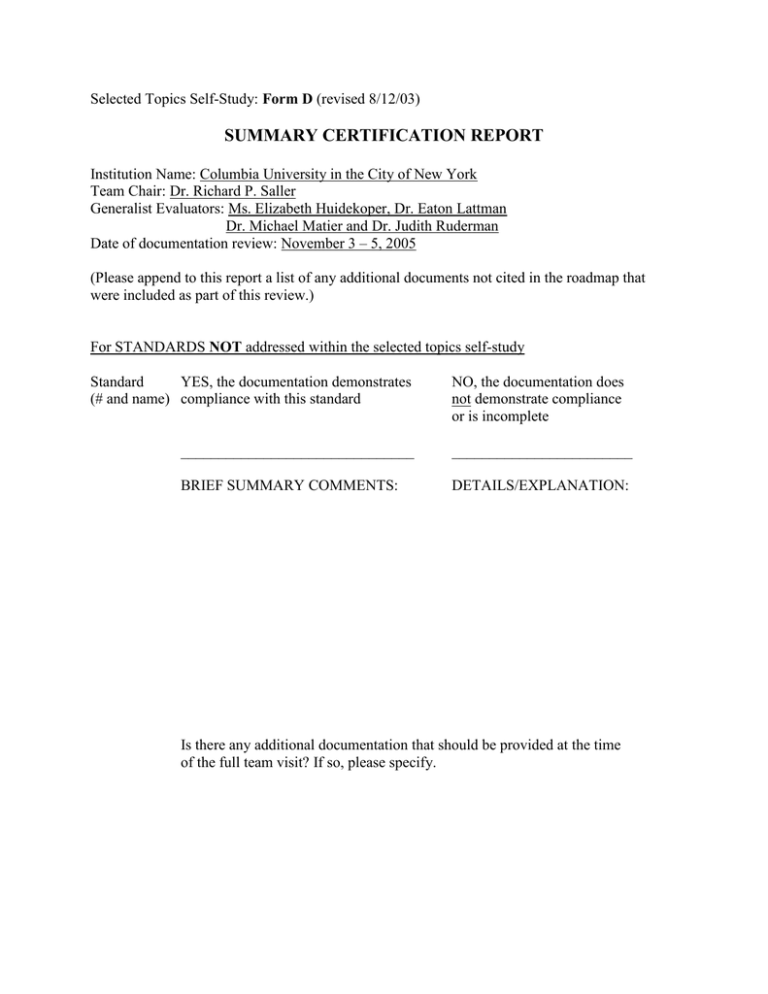 Selected Topics Self-Study: Form D (revised 8/12/03)
SUMMARY CERTIFICATION REPORT
Institution Name: Columbia University in the City of New York
Team Chair: Dr. Richard P. Saller
Generalist Evaluators: Ms. Elizabeth Huidekoper, Dr. Eaton Lattman
Dr. Michael Matier and Dr. Judith Ruderman
Date of documentation review: November 3 – 5, 2005
(Please append to this report a list of any additional documents not cited in the roadmap that
were included as part of this review.)
For STANDARDS NOT addressed within the selected topics self-study
Standard
YES, the documentation demonstrates
(# and name) compliance with this standard
NO, the documentation does
not demonstrate compliance
or is incomplete
_______________________________
________________________
BRIEF SUMMARY COMMENTS:
DETAILS/EXPLANATION:
Is there any additional documentation that should be provided at the time
of the full team visit? If so, please specify.