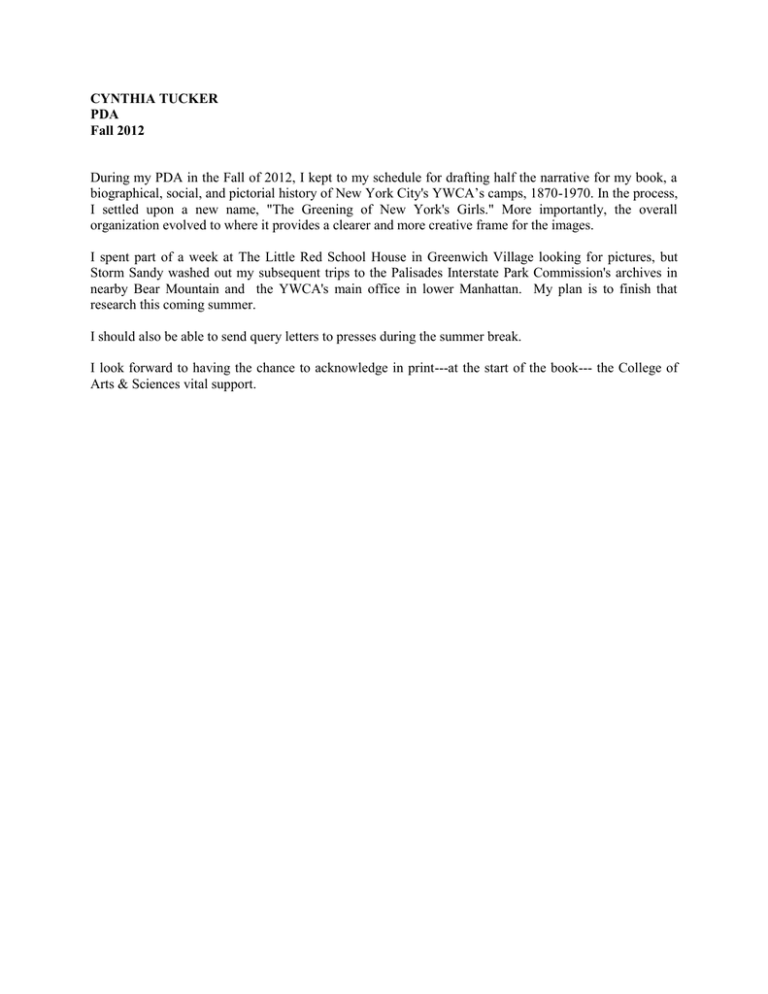 CYNTHIA TUCKER
PDA
Fall 2012
During my PDA in the Fall of 2012, I kept to my schedule for drafting half the narrative for my book, a
biographical, social, and pictorial history of New York City's YWCA's camps, 1870-1970. In the process,
I settled upon a new name, "The Greening of New York's Girls." More importantly, the overall
organization evolved to where it provides a clearer and more creative frame for the images.
I spent part of a week at The Little Red School House in Greenwich Village looking for pictures, but
Storm Sandy washed out my subsequent trips to the Palisades Interstate Park Commission's archives in
nearby Bear Mountain and the YWCA's main office in lower Manhattan. My plan is to finish that
research this coming summer.
I should also be able to send query letters to presses during the summer break.
I look forward to having the chance to acknowledge in print---at the start of the book--- the College of
Arts & Sciences vital support.