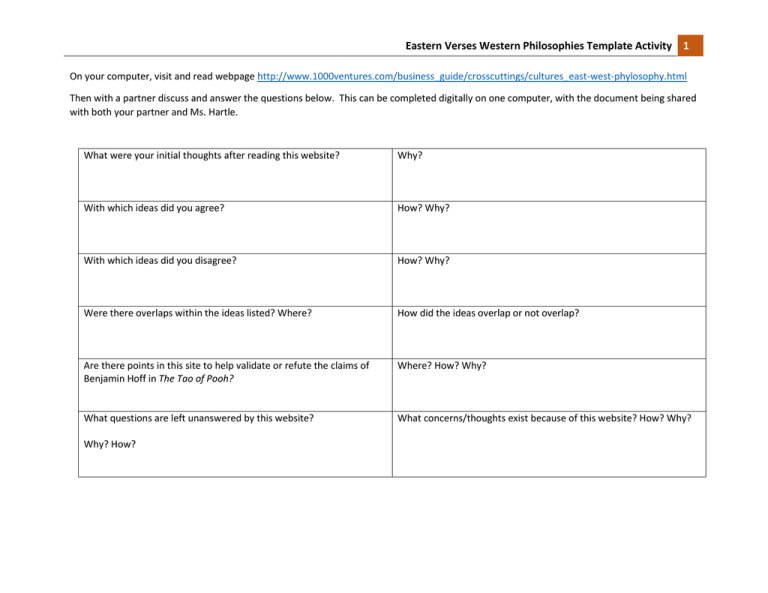 Eastern Verses Western Philosophies Template Activity 1
On your computer, visit and read webpage http://www.1000ventures.com/business_guide/crosscuttings/cultures_east-west-phylosophy.html
Then with a partner discuss and answer the questions below. This can be completed digitally on one computer, with the document being shared
with both your partner and Ms. Hartle.
What were your initial thoughts after reading this website?
Why?
With which ideas did you agree?
How? Why?
With which ideas did you disagree?
How? Why?
Were there overlaps within the ideas listed? Where?
How did the ideas overlap or not overlap?
Are there points in this site to help validate or refute the claims of
Benjamin Hoff in The Tao of Pooh?
Where? How? Why?
What questions are left unanswered by this website?
What concerns/thoughts exist because of this website? How? Why?
Why? How?