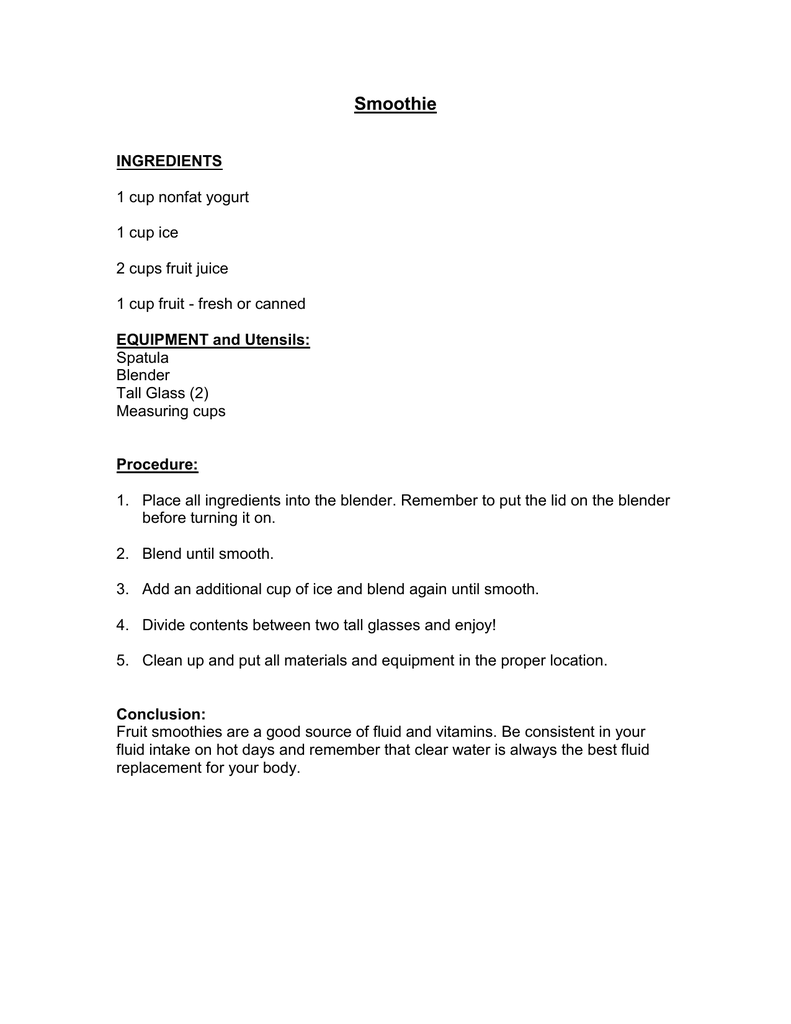 Smoothie
INGREDIENTS
1 cup nonfat yogurt
1 cup ice
2 cups fruit juice
1 cup fruit - fresh or canned
EQUIPMENT and Utensils:
Spatula
Blender
Tall Glass (2)
Measuring cups
Procedure:
1. Place all ingredients into the blender. Remember to put the lid on the blender
before turning it on.
2. Blend until smooth.
3. Add an additional cup of ice and blend again until smooth.
4. Divide contents between two tall glasses and enjoy!
5. Clean up and put all materials and equipment in the proper location.
Conclusion:
Fruit smoothies are a good source of fluid and vitamins. Be consistent in your
fluid intake on hot days and remember that clear water is always the best fluid
replacement for your body.