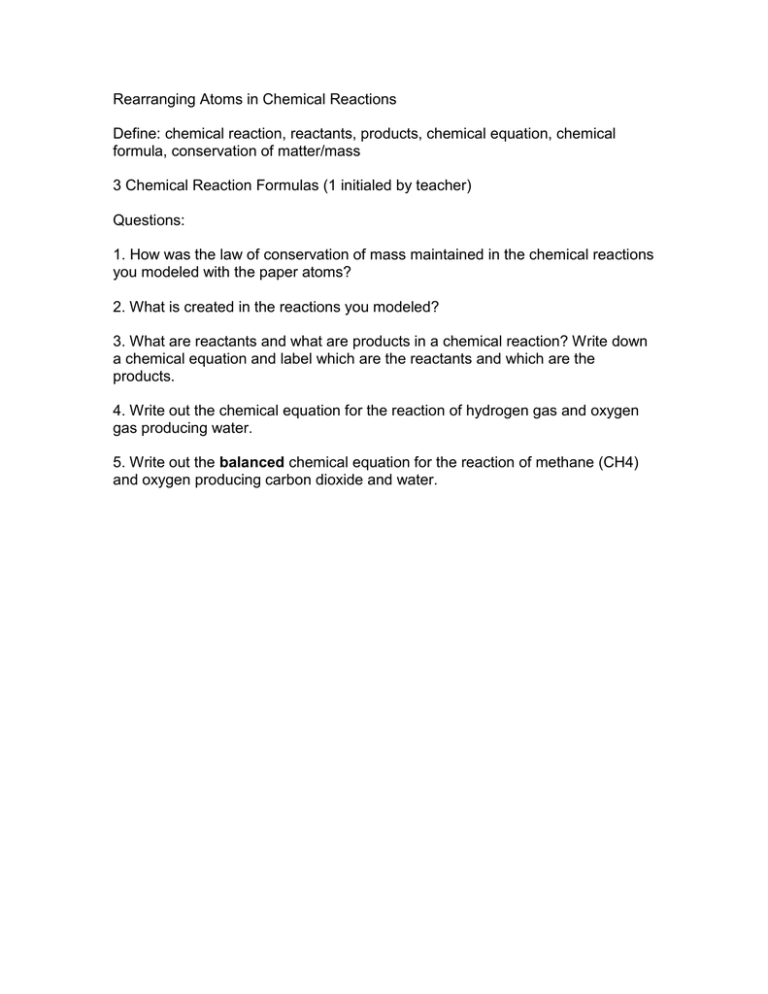 Rearranging Atoms in Chemical Reactions
Define: chemical reaction, reactants, products, chemical equation, chemical
formula, conservation of matter/mass
3 Chemical Reaction Formulas (1 initialed by teacher)
Questions:
1. How was the law of conservation of mass maintained in the chemical reactions
you modeled with the paper atoms?
2. What is created in the reactions you modeled?
3. What are reactants and what are products in a chemical reaction? Write down
a chemical equation and label which are the reactants and which are the
products.
4. Write out the chemical equation for the reaction of hydrogen gas and oxygen
gas producing water.
5. Write out the balanced chemical equation for the reaction of methane (CH4)
and oxygen producing carbon dioxide and water.