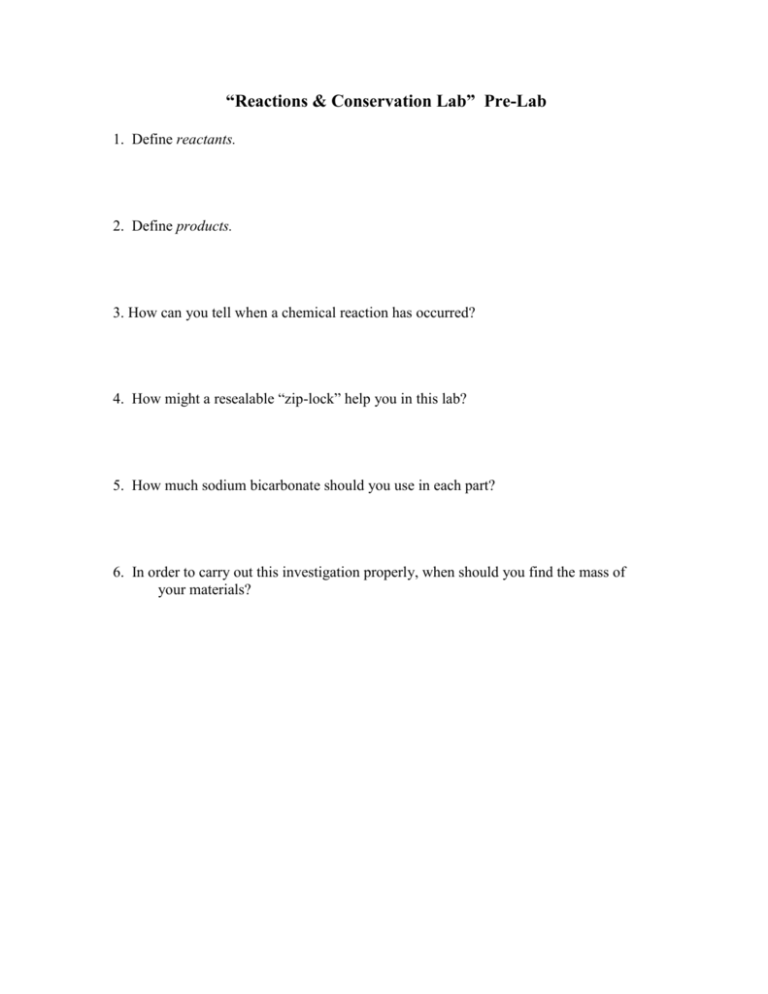 "Reactions & Conservation Lab" Pre-Lab
1. Define reactants.
2. Define products.
3. How can you tell when a chemical reaction has occurred?
4. How might a resealable "zip-lock" help you in this lab?
5. How much sodium bicarbonate should you use in each part?
6. In order to carry out this investigation properly, when should you find the mass of
your materials?