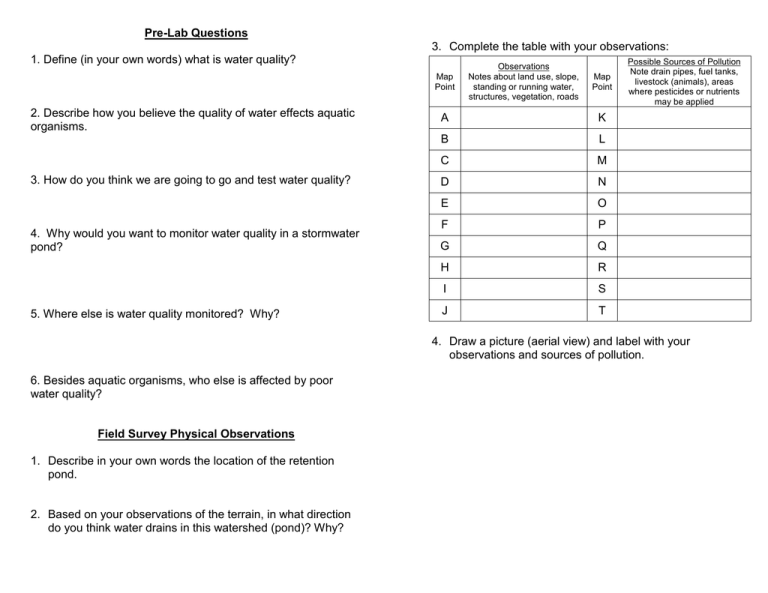 Pre-Lab Questions
3. Complete the table with your observations:
1. Define (in your own words) what is water quality?
Map
Point
2. Describe how you believe the quality of water effects aquatic
organisms.
3. How do you think we are going to go and test water quality?
4. Why would you want to monitor water quality in a stormwater
pond?
5. Where else is water quality monitored? Why?
Observations
Notes about land use, slope,
standing or running water,
structures, vegetation, roads
Map
Point
A
K
B
L
C
M
D
N
E
O
F
P
G
Q
H
R
I
S
J
T
Possible Sources of Pollution
Note drain pipes, fuel tanks,
livestock (animals), areas
where pesticides or nutrients
may be applied
4. Draw a picture (aerial view) and label with your
observations and sources of pollution.
6. Besides aquatic organisms, who else is affected by poor
water quality?
Field Survey Physical Observations
1. Describe in your own words the location of the retention
pond.
2. Based on your observations of the terrain, in what direction
do you think water drains in this watershed (pond)? Why?