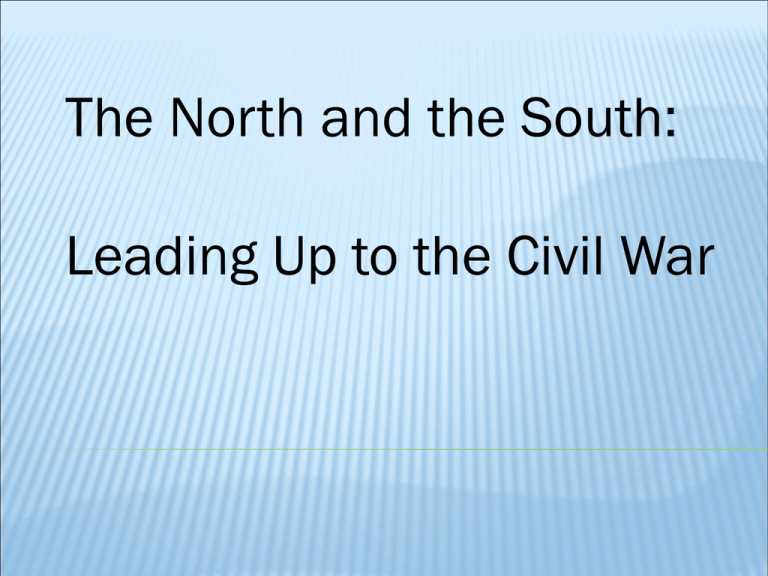 The North and the South:
Leading Up to the Civil War
Regions and Geography Warm Up
Examples of how Geography affects our lives:
• Weather
• Activities you can do
• Jobs you can have
• Closeness to family and other people
• Dangers or benefits from living in an area
Region 1
Region 2
Region 3
Region 1
Region 2
Region 3
1. Which region would you most want to live in? Why?
2. Do you think your life would be different if you lived in the different regions?
3. How do you think that geography (the land and weather) has an impact on how
people live their lives?
Rural
- an area with few homes or people.
North and South Differences
Slavery
North
South
Economy
Culture
Tariffs
Urban
-a city environment with many
people and buildings
Agricultural
-growing crops and raising animals
Manufacturing
-making goods using natural,
human, and capital resources
Tariff
-a taxed placed on goods coming
from another country, to make
people choose locally made items
instead of foreign-made ones.