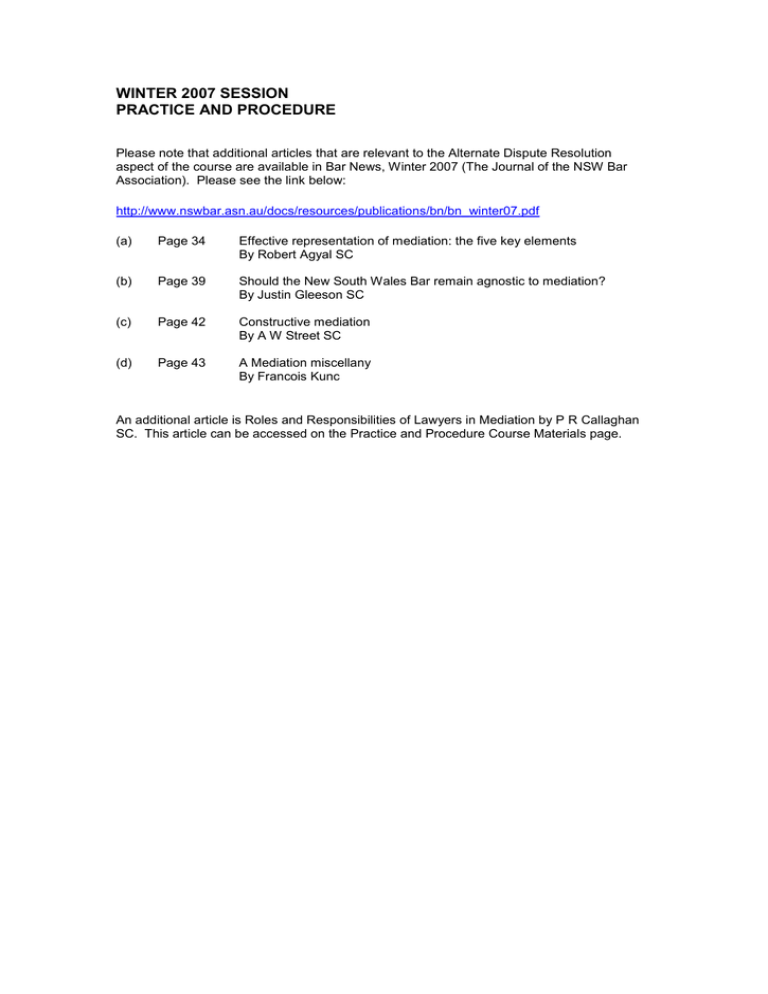 WINTER 2007 SESSION
PRACTICE AND PROCEDURE
Please note that additional articles that are relevant to the Alternate Dispute Resolution
aspect of the course are available in Bar News, Winter 2007 (The Journal of the NSW Bar
Association). Please see the link below:
http://www.nswbar.asn.au/docs/resources/publications/bn/bn_winter07.pdf
(a)
Page 34
Effective representation of mediation: the five key elements
By Robert Agyal SC
(b)
Page 39
Should the New South Wales Bar remain agnostic to mediation?
By Justin Gleeson SC
(c)
Page 42
Constructive mediation
By A W Street SC
(d)
Page 43
A Mediation miscellany
By Francois Kunc
An additional article is Roles and Responsibilities of Lawyers in Mediation by P R Callaghan
SC. This article can be accessed on the Practice and Procedure Course Materials page.