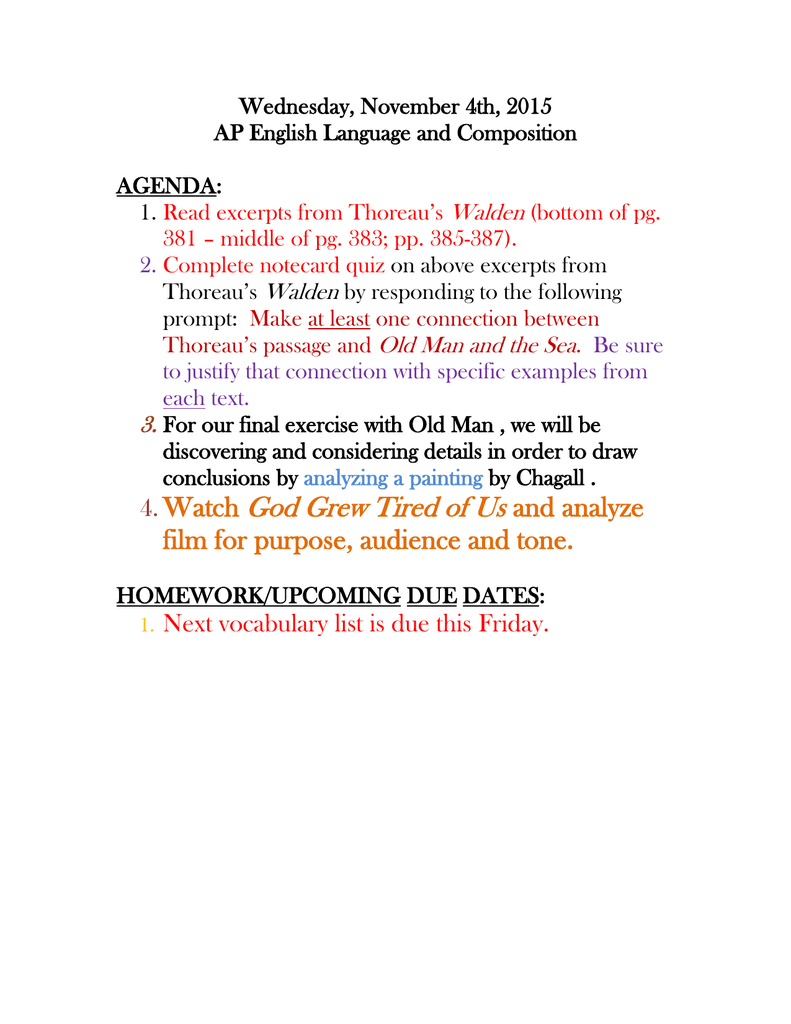 Wednesday, November 4th, 2015
AP English Language and Composition
AGENDA:
1. Read excerpts from Thoreau's Walden (bottom of pg.
381 – middle of pg. 383; pp. 385-387).
2. Complete notecard quiz on above excerpts from
Thoreau's Walden by responding to the following
prompt: Make at least one connection between
Thoreau's passage and Old Man and the Sea. Be sure
to justify that connection with specific examples from
each text.
3. For our final exercise with Old Man , we will be
discovering and considering details in order to draw
conclusions by analyzing a painting by Chagall .
4. Watch God Grew Tired of Us and analyze
film for purpose, audience and tone.
HOMEWORK/UPCOMING DUE DATES:
1.
Next vocabulary list is due this Friday.