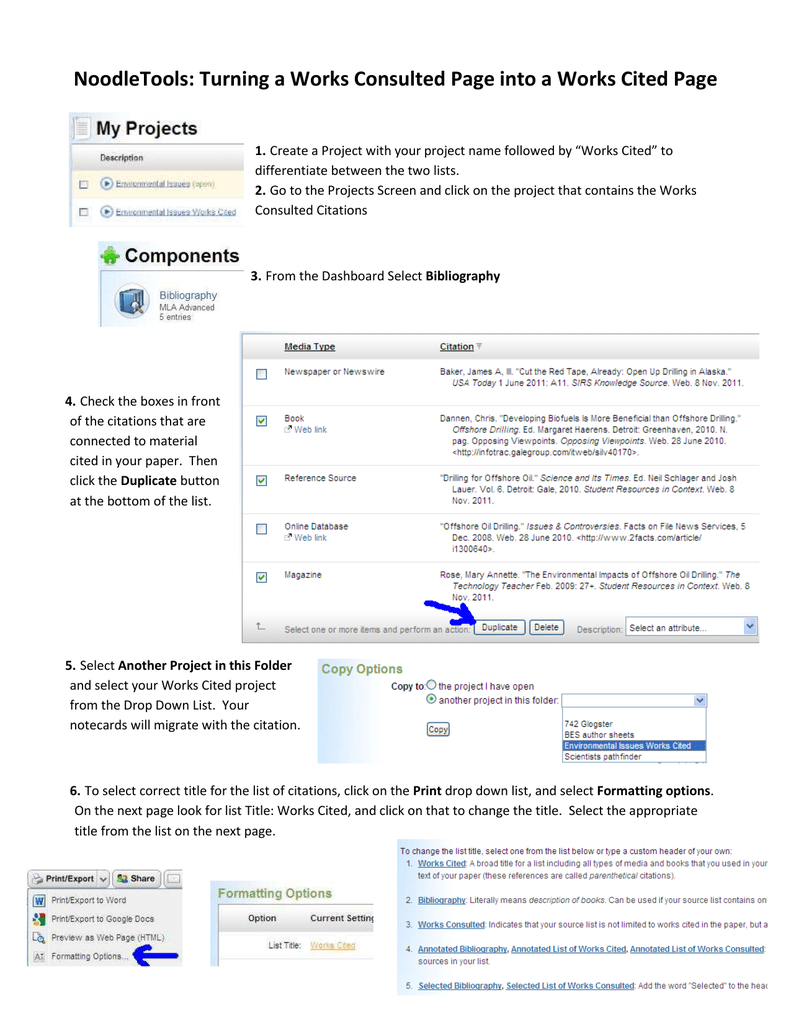 NoodleTools: Turning a Works Consulted Page into a Works Cited Page
1. Create a Project with your project name followed by "Works Cited" to
differentiate between the two lists.
2. Go to the Projects Screen and click on the project that contains the Works
Consulted Citations
3. From the Dashboard Select Bibliography
4. Check the boxes in front
of the citations that are
connected to material
cited in your paper. Then
click the Duplicate button
at the bottom of the list.
5. Select Another Project in this Folder
and select your Works Cited project
from the Drop Down List. Your
notecards will migrate with the citation.
6. To select correct title for the list of citations, click on the Print drop down list, and select Formatting options.
On the next page look for list Title: Works Cited, and click on that to change the title. Select the appropriate
title from the list on the next page.