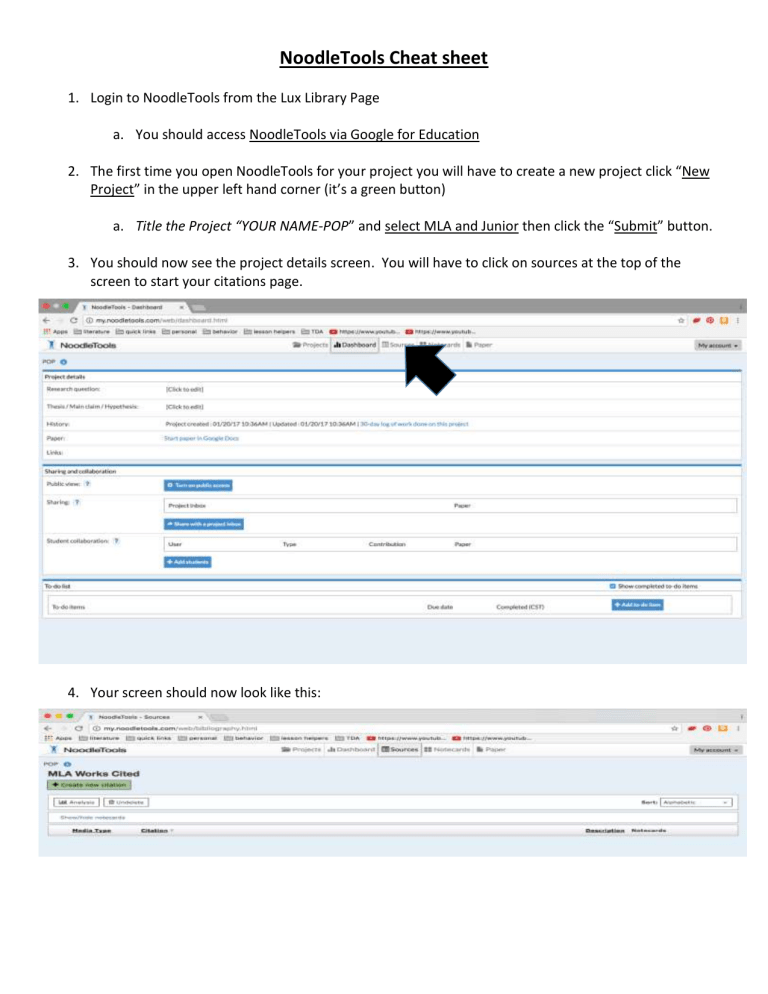 NoodleTools Cheat sheet
1. Login to NoodleTools from the Lux Library Page
a. You should access NoodleTools via Google for Education
2. The first time you open NoodleTools for your project you will have to create a new project click "New
Project" in the upper left hand corner (it's a green button)
a. Title the Project "YOUR NAME-POP" and select MLA and Junior then click the "Submit" button.
3. You should now see the project details screen. You will have to click on sources at the top of the
screen to start your citations page.
4. Your screen should now look like this:
5. Click on on the green "Create New Citation" Button, a box with two questions about your source will
appear.
a. Use the Lux media POP page to determine "Where it is", then select "What it is"
b. Use "Quick Cite" at the top right if you can or fill in the boxes to the best of your ability
6. When you have completed all of your citations go back to the sources tab and in in the left corner you
will see an option to print/export. Click on the dropdown menu and select "Print/Export to Word"
a. Your works cited page will open in a Word documents and you can print from there.
7. Attach the works cited page to the back of your paper.