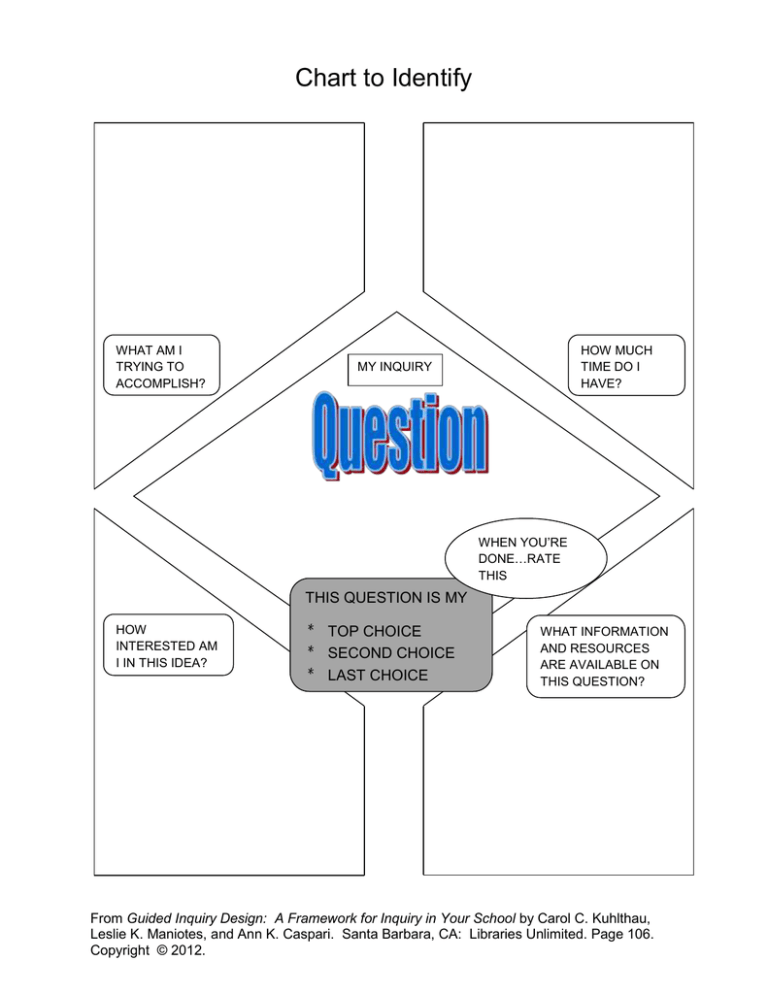 Chart to Identify
WHAT AM I
TRYING TO
ACCOMPLISH?
HOW MUCH
TIME DO I
HAVE?
MY INQUIRY
WHEN YOU'RE
DONE…RATE
THIS
THIS QUESTION IS MY
HOW
INTERESTED AM
I IN THIS IDEA?
*
*
*
TOP CHOICE
SECOND CHOICE
LAST CHOICE
WHAT INFORMATION
AND RESOURCES
ARE AVAILABLE ON
THIS QUESTION?
From Guided Inquiry Design: A Framework for Inquiry in Your School by Carol C. Kuhlthau,
Leslie K. Maniotes, and Ann K. Caspari. Santa Barbara, CA: Libraries Unlimited. Page 106.
Copyright © 2012.