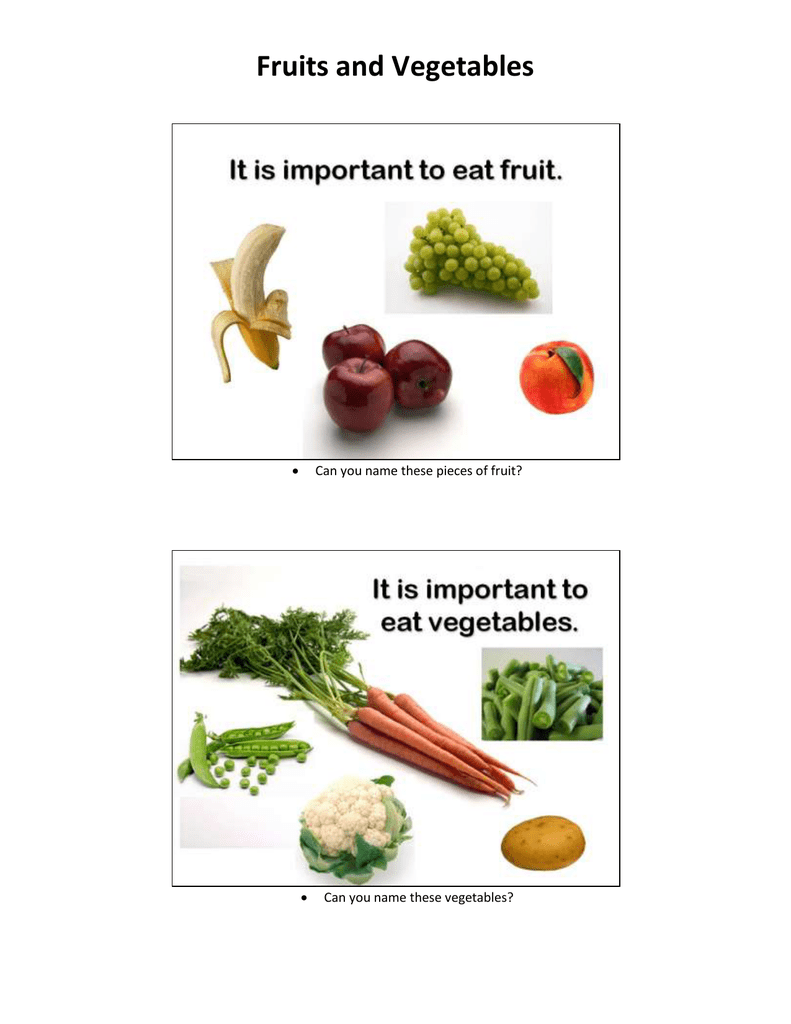 Fruits and Vegetables

Can you name these pieces of fruit?

Can you name these vegetables?
Pick your favorite bright color and draw a fruit or vegetable you like to eat.
How many fruits and vegetables do
you need every day?
Circle the answer.
What ball is the size of a serving of
fruit? Draw your answer or write it
down.
________________________________
Circle the fruits you like.
Circle the vegetables
you like.

Draw a picture of a food you like to eat that you can add fruits or vegetables to it.

What change can you make because of what you learned today?
Ask to eat a fruit or vegetable for your snack.
 What fruits or vegetables do you like for snacks?