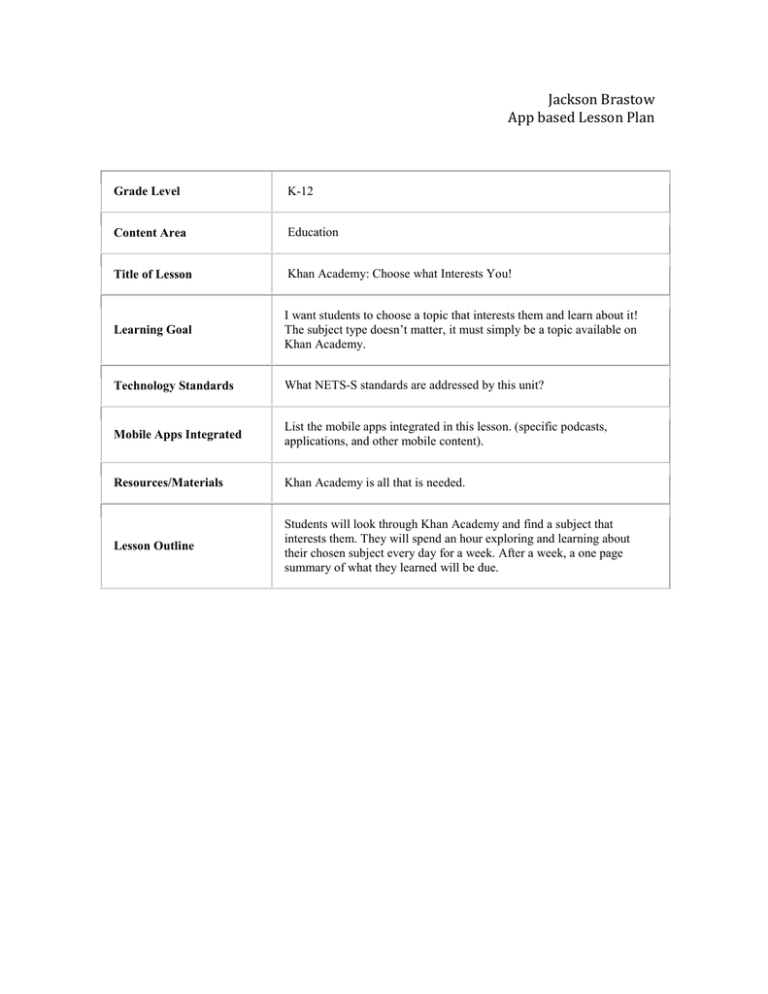 Jackson Brastow
App based Lesson Plan
Grade Level
K-12
Content Area
Education
Title of Lesson
Khan Academy: Choose what Interests You!
Learning Goal
I want students to choose a topic that interests them and learn about it!
The subject type doesn't matter, it must simply be a topic available on
Khan Academy.
Technology Standards
What NETS-S standards are addressed by this unit?
Mobile Apps Integrated
List the mobile apps integrated in this lesson. (specific podcasts,
applications, and other mobile content).
Resources/Materials
Khan Academy is all that is needed.
Lesson Outline
Students will look through Khan Academy and find a subject that
interests them. They will spend an hour exploring and learning about
their chosen subject every day for a week. After a week, a one page
summary of what they learned will be due.