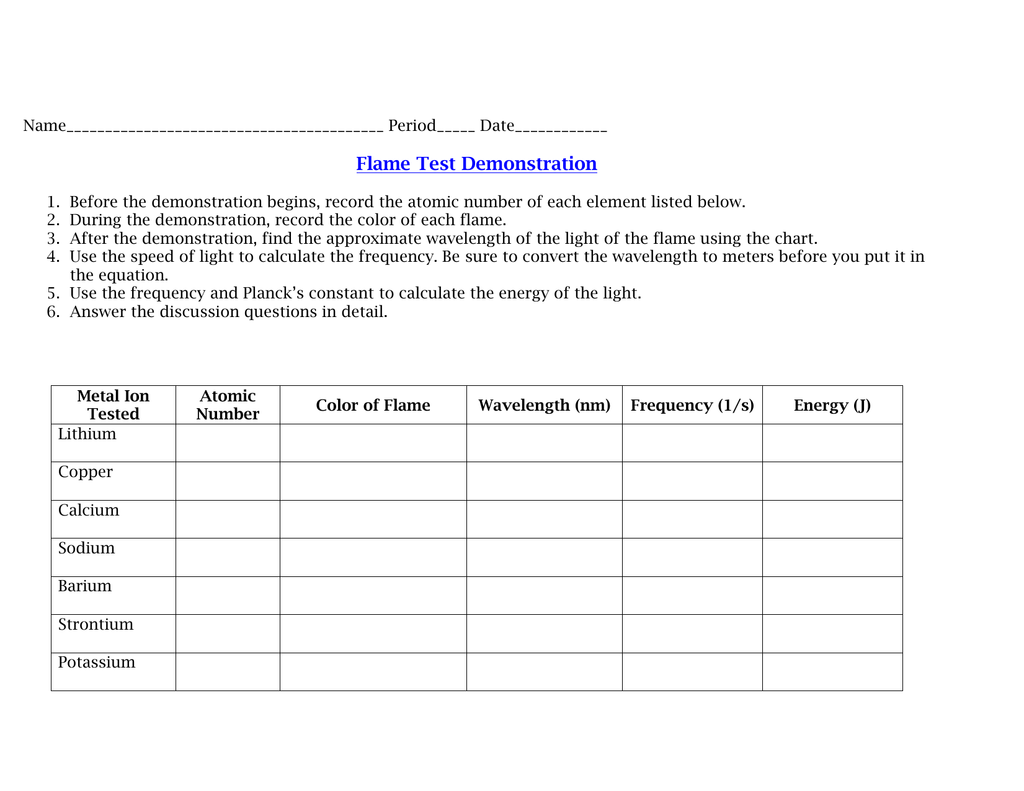 Name_________________________________________ Period_____ Date____________
Flame Test Demonstration
1.
2.
3.
4.
Before the demonstration begins, record the atomic number of each element listed below.
During the demonstration, record the color of each flame.
After the demonstration, find the approximate wavelength of the light of the flame using the chart.
Use the speed of light to calculate the frequency. Be sure to convert the wavelength to meters before you put it in
the equation.
5. Use the frequency and Planck's constant to calculate the energy of the light.
6. Answer the discussion questions in detail.
Metal Ion
Tested
Lithium
Copper
Calcium
Sodium
Barium
Strontium
Potassium
Atomic
Number
Color of Flame
Wavelength (nm)
Frequency (1/s)
Energy (J)
Discussion Questions:
1. Why did some flames appear the wrong color at various times during the tests?
2. What are some of the problems with using flame tests as a way to identify substances?
3. Explain how the colors are created by the atoms.
4. How are wavelength and frequency related? Wavelength and energy? Frequency and energy?
5. What practical uses are there for this phenomenon?