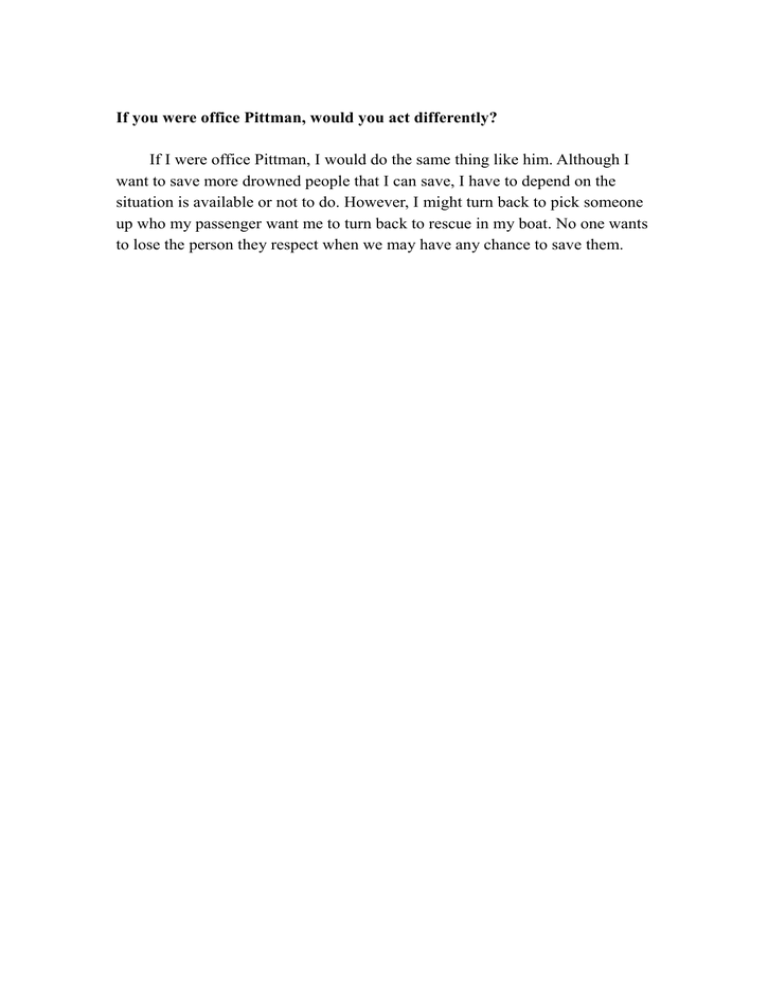 If you were office Pittman, would you act differently?
If I were office Pittman, I would do the same thing like him. Although I
want to save more drowned people that I can save, I have to depend on the
situation is available or not to do. However, I might turn back to pick someone
up who my passenger want me to turn back to rescue in my boat. No one wants
to lose the person they respect when we may have any chance to save them.