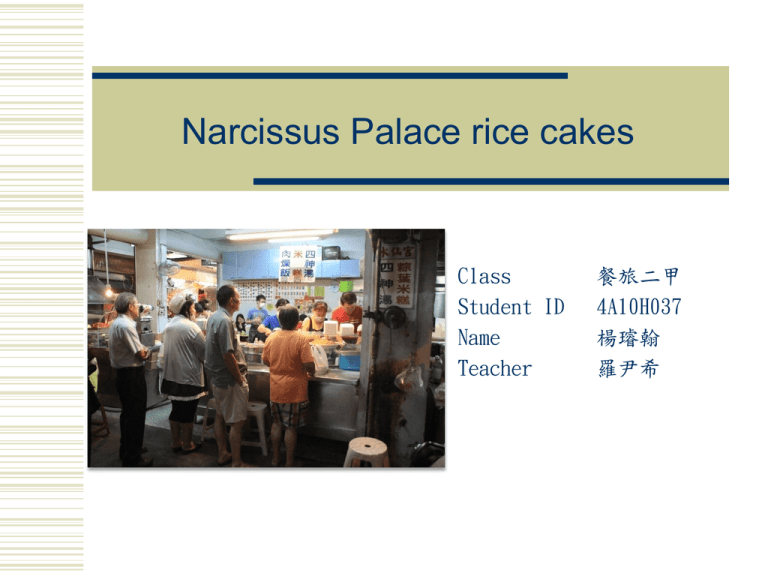 Narcissus Palace rice cakes
Class
Student ID
Name
Teacher
餐旅二甲
4A10H037
楊璿翰
羅尹希
About Narcissus Palace rice cakes





Address :
No.44, Sec. 3, Minquan Rd.
West Central Dist., Tainan City 70059
Taiwan (R.O.C.)
Tel :06-220-2407



Open all year round
Opening hours:
4:00 p.m. to 1a.m
Menu
Meals
Rice cakes
Rice with Minced Pork Sauce
Meals
Fried Eel Noodles
Marinated Pork Intestines
Meals
Four Spirits Soup
Pork Bone Soup
Meals
Marinated Bean Curds
Tofu with Preserved Eggs
Environment
Environment
Environment
Why did I choose this restaurant ?
 Many of my friends recommended this
restaurant. And I like to eat eel.
So I want to introduce it.
Thank you for your listening!