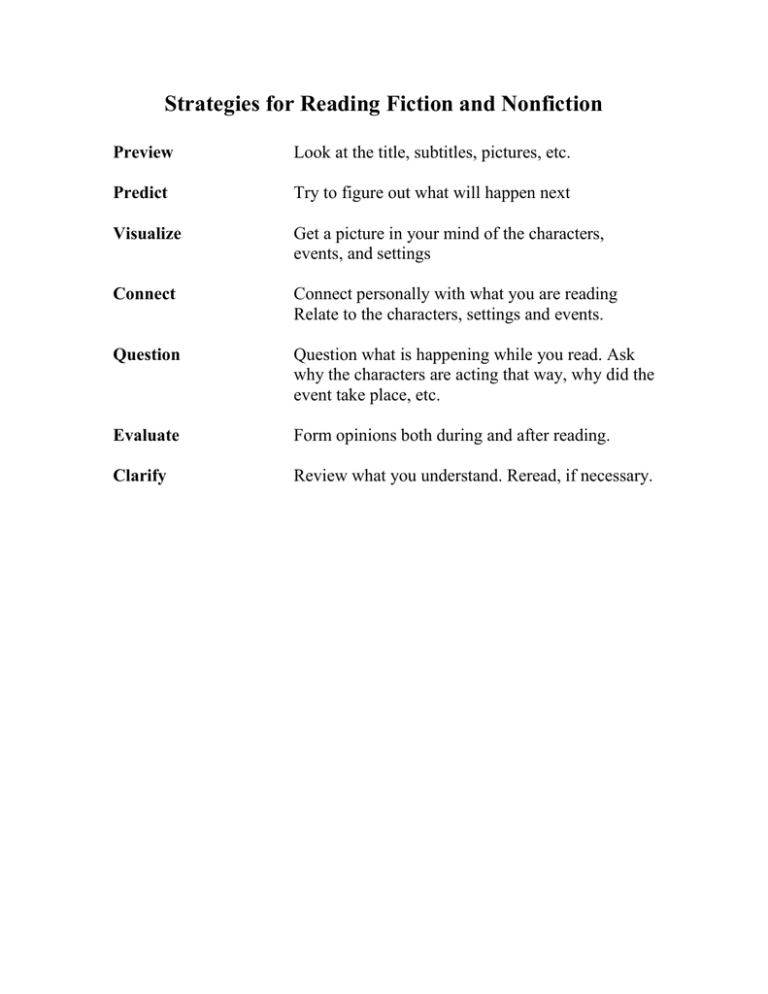 Strategies for Reading Fiction and Nonfiction
Preview
Look at the title, subtitles, pictures, etc.
Predict
Try to figure out what will happen next
Visualize
Get a picture in your mind of the characters,
events, and settings
Connect
Connect personally with what you are reading
Relate to the characters, settings and events.
Question
Question what is happening while you read. Ask
why the characters are acting that way, why did the
event take place, etc.
Evaluate
Form opinions both during and after reading.
Clarify
Review what you understand. Reread, if necessary.