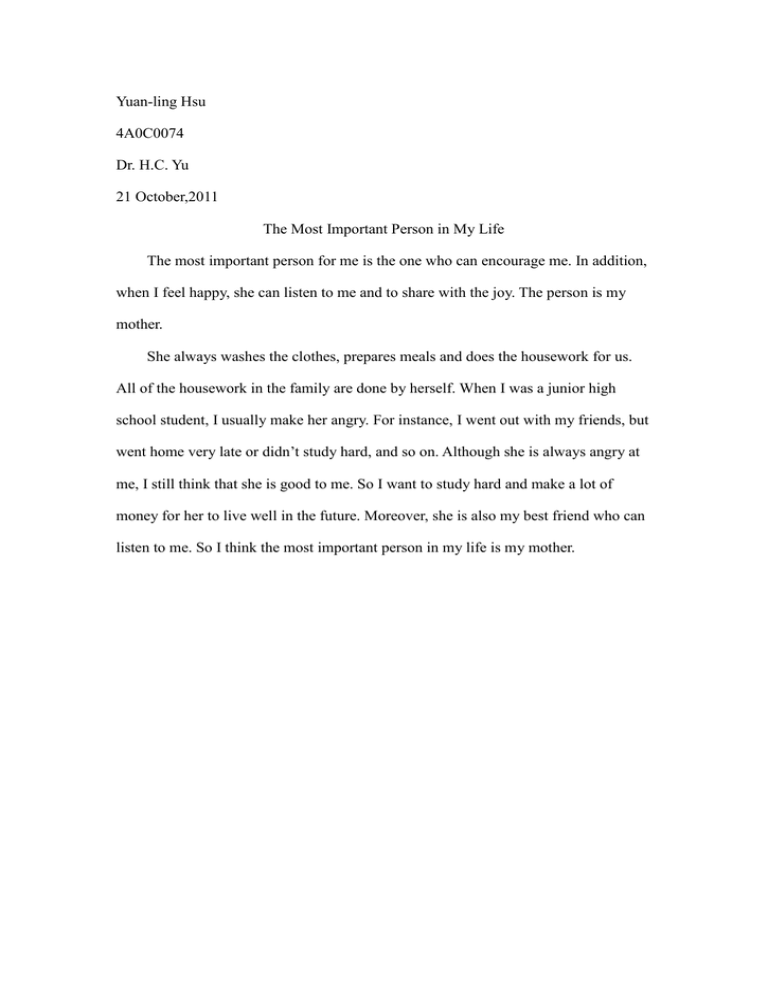 Yuan-ling Hsu
4A0C0074
Dr. H.C. Yu
21 October,2011
The Most Important Person in My Life
The most important person for me is the one who can encourage me. In addition,
when I feel happy, she can listen to me and to share with the joy. The person is my
mother.
She always washes the clothes, prepares meals and does the housework for us.
All of the housework in the family are done by herself. When I was a junior high
school student, I usually make her angry. For instance, I went out with my friends, but
went home very late or didn't study hard, and so on. Although she is always angry at
me, I still think that she is good to me. So I want to study hard and make a lot of
money for her to live well in the future. Moreover, she is also my best friend who can
listen to me. So I think the most important person in my life is my mother.