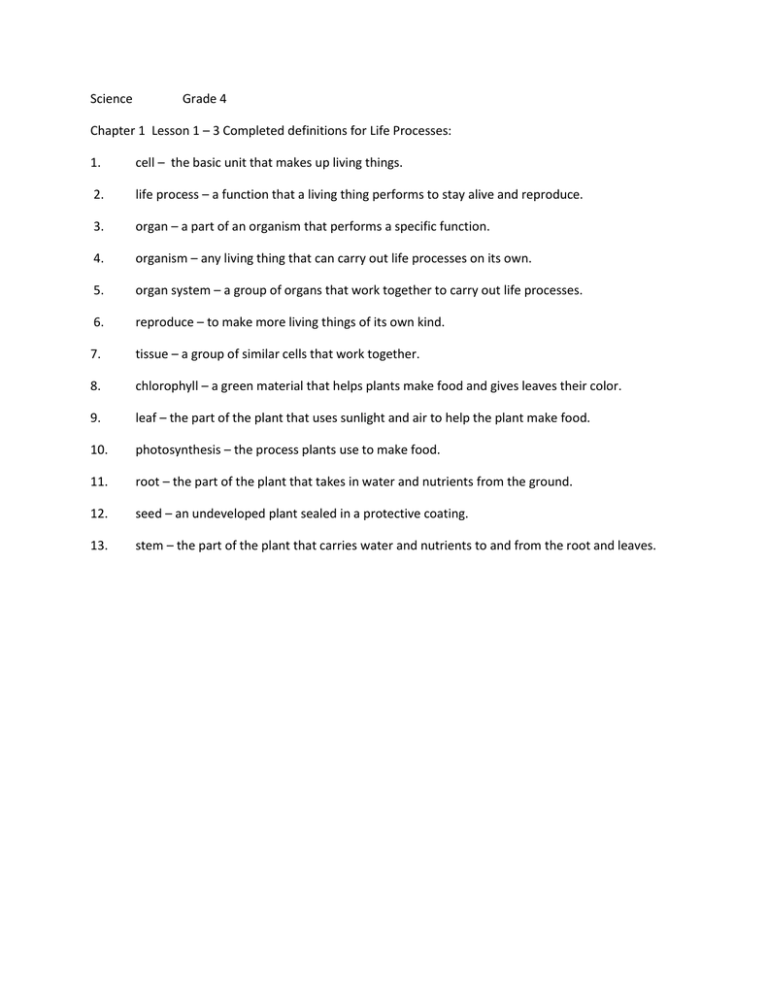 Science
Grade 4
Chapter 1 Lesson 1 – 3 Completed definitions for Life Processes:
1.
cell – the basic unit that makes up living things.
2.
life process – a function that a living thing performs to stay alive and reproduce.
3.
organ – a part of an organism that performs a specific function.
4.
organism – any living thing that can carry out life processes on its own.
5.
organ system – a group of organs that work together to carry out life processes.
6.
reproduce – to make more living things of its own kind.
7.
tissue – a group of similar cells that work together.
8.
chlorophyll – a green material that helps plants make food and gives leaves their color.
9.
leaf – the part of the plant that uses sunlight and air to help the plant make food.
10.
photosynthesis – the process plants use to make food.
11.
root – the part of the plant that takes in water and nutrients from the ground.
12.
seed – an undeveloped plant sealed in a protective coating.
13.
stem – the part of the plant that carries water and nutrients to and from the root and leaves.