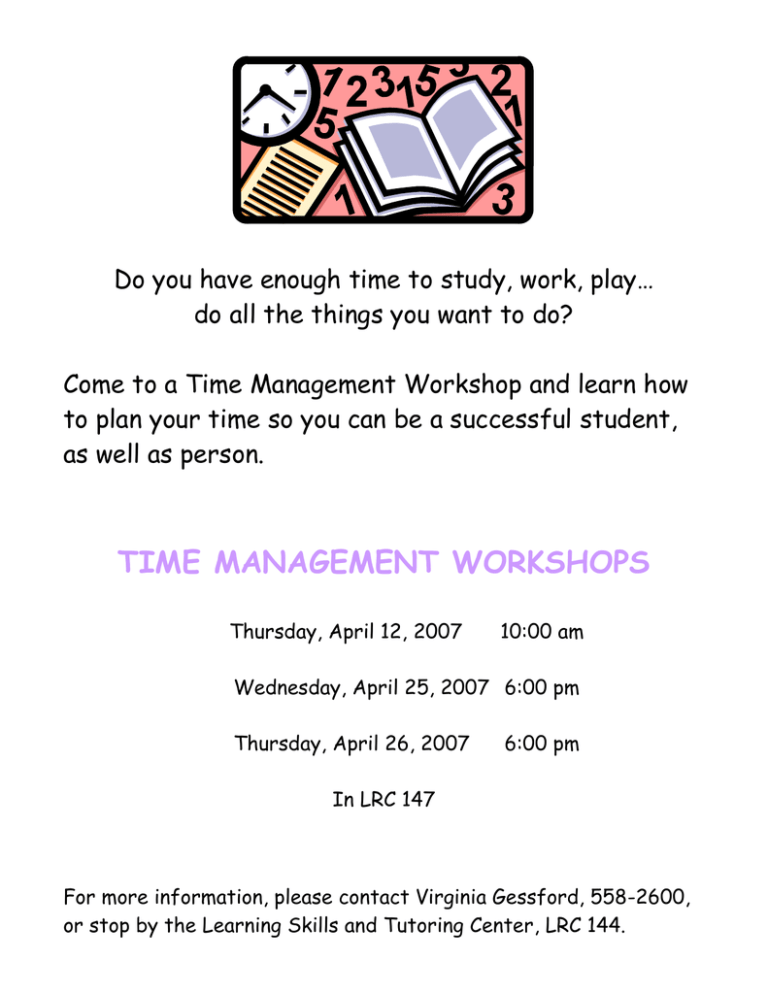 Do you have enough time to study, work, play…
do all the things you want to do?
Come to a Time Management Workshop and learn how
to plan your time so you can be a successful student,
as well as person.
TIME MANAGEMENT WORKSHOPS
Thursday, April 12, 2007
10:00 am
Wednesday, April 25, 2007 6:00 pm
Thursday, April 26, 2007
6:00 pm
In LRC 147
For more information, please contact Virginia Gessford, 558-2600,
or stop by the Learning Skills and Tutoring Center, LRC 144.